Halloween for High Schoolers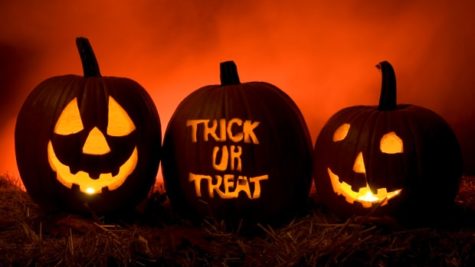 Halloween traditions for small children are clear-cut: dress up and go trick or treating. Since they aren't kids now, high schoolers tend to believe that they can no longer have a fun time on Halloween night. Teenagers have drifted away from the trick or treating and have found their own traditions to follow on the Spookiest night of the year.
Senior Amanda Kronenberger, commented on what she has done during the spooky season. "I like to go to haunted houses with my friends."
In recent years, the Haunted House industry has experienced a meteoric rise. The typical demographic of Haunted Houses includes 16 to 25-year-olds, so the haunted houses certainly have impacted the Mcintosh High School community.
As far as the actual Halloween Night this year, Amanda does not plan to go trick or treating. "I plan to hang out with my friends and watch scary movies. We might dress up, too."
Another Senior at Mcintosh High School has found an interesting Halloween tradition. Jenny Lyons said, "Last year, I watched the World Series. I hope it reaches game 7 again."
Game 7 of the World Series does not always happen, but it lands on Halloween Night when it does. While Game 7 did not happen this year, Jenny Lyons claims Game 7 Halloween Nights are the most interesting.
Freshman Rabiu Agbaje, plans to utilize the holiday to have a couple of friends over. "I am going to have a bonfire with a few close friends. We're not really going to do anything related to Halloween except for eating candy."
Rabiu last trick or treated in 6th Grade, and is not sad to leave the ritual behind. "It was just time to move on. I'm glad I have found another way to have fun on Halloween."
While Halloween tends to be viewed as a holiday for children, it has slowly risen to the second most profitable tradition in the United States, only behind Christmas. Many big-name corporations have successfully created new traditions for teenagers, such as haunted houses, scary movies, and baseball games, to market to those that have grown out of trick or treating. Just because trick or treating no longer appeals to you, Halloween should not be ruined. There are plenty of other fun things to do on this spooky night.
About the Writer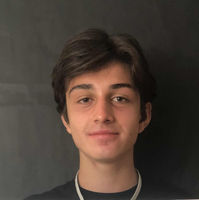 Bailey Lopez, Staff writer
When he is not competing in soccer matches or grueling debates, Bailey Lopez writes for the McIntosh Trail. Currently attending McIntosh for his fourth...