Students give opinions on new male CoverGirl
New York Times
CoverGirl just came out with their first ever male representative. It was announced on Oct. 11, 2016, by Katy Perry, a popular face of CoverGirl, that James Charles, a 17-year-old makeup artist, would be working alongside her, according to Washington Post.
Junior Eric Flandermeyer said, "The inclusion of a male figure on CoverGirl breaks down an unspoken gender stereotype and opens the door for inclusion across the world."
Freshman Hayden Tatum said, "He's just attention seeking, and I think he is most likely just really insecure."
Freshman Mia DuPuis said, "I will admit that his makeup and the work he does is flawless, but it's out of the norm and strange to see a guy in full-on makeup."
Sophomore Naya Evangelista said, "I think it's great. He's doing what he wants. People need to leave him be because it's his life, and he can do whatever he wants. People that are making negative comments and giving him a hard time are just haters."
About the Contributors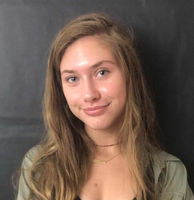 Arden Estep, Opinions Editor
Arden Estep is participating in journalism at McIntosh High School for her third year in a row. Last year, she enjoyed being the Opinions and Editorials...