More COVID Testing Leads To More Documented Cases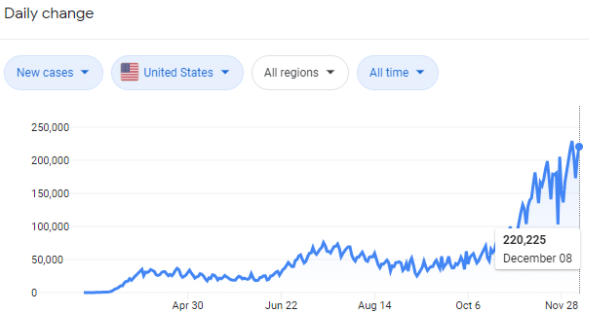 President Trump has repeatedly said that he wishes for COVID-19 testing to slow down. After making the comment, multiple White House officials claimed that the President was joking. But Trump had a different story, telling a reporter that though he never gave an order to slow down testing, he really did tell his people that the United States would look better if fewer COVID-19 tests were performed.
American Clinical Laboratory Association President Julie Khani met with the Trump administration's White House coronavirus task force for the first time in March to discuss the role of labs in scaling up adequate testing capacity. Khani told ABC News that the same three core needs she took into the first meeting remain the same months later. "To meet the growing need for testing, clinical labs need consistent access to supplies, adequate and predictable reimbursement, and clear guidance to clinicians about who should be tested," Khani said. "At a time when thousands of Americans are dying from COVID-19 each week, we believe it's critically important there is a comprehensive federal strategy in place to support broad access to COVID-19 tests, including coverage of these tests for all Americans — regardless of their insurance status."
Trump has repeatedly downplayed the need for more testing, saying it makes the country look bad by identifying more cases. According to the hill, his administration set off a firestorm when it issued new guidance in August saying asymptomatic people do not need to be tested, before eventually backtracking.
President-elect Joe Biden said battling the coronavirus will be his administration's top priority as the U.S. hits the highest daily number of new cases since the start of the pandemic. Biden named a panel of scientists and public health experts to serve as transition team advisors to help turn his COVID-19 plan into an "action blueprint" intended to begin when he takes office on Jan. 20. The plan calls for doubling the number of drive-through test sites and increasing testing capacity "by orders of magnitude" through investing in at-home and instant tests. However, the Biden team has not provided details on how much this will cost or how to pay for broader access to testing. Michael Mina, an epidemiology professor, said in a press briefing that Biden's testing plan is "absolutely what's needed." Mina estimates that $10 billion per year would be sufficient for the manufacture and deployment of rapid tests on a scale required to help suppress the "massive" outbreaks currently impacting the country and get the virus under control.
The Biden team is focusing on ways to detect people who are infected but not showing symptoms to keep those potential superspreaders from passing the virus to others. According to politico.com, the strategies under discussion include increasing the availability of cheap, rapid tests; using the Defense Production Act to increase the supply of key testing materials, and strengthening federal coordination of testing.
Freshman Max Thompson commented on the president's idea to slow testing, saying "That's not a smart idea, COVID is still spreading so slowing down testing would not help at all. People would just be getting sick without people knowing which would be bad."
One person who caught covid agreed that slowing down testing would only make the problem worse. Do you think that the virus will spread faster if people don't know if they are infected?
"He definitely shouldn't have done that. The virus will spread faster if people don't know if they have it." – Freshman Grayson Gant (caught covid)
English teacher Andrea Lakly said,"I would say that I think that anyone who wants to be tested for COVID should be tested if they can afford it. Some people are asymptomatic, but they need to know if they are spreading it, so you shouldn't have to have symptoms."
Four key government health care officials said that despite remarks from President Trump, they were never ordered to "slow down" diagnostic testing for Covid-19. This contradicts Trump's side, saying that he was not joking when he ordered the decline in testing. White House aides attempted to downplay the remarks, insisting that the president was speaking in jest. Trump doubled down, however, telling a reporter "I don't kid" and referred to Covid-19 testing as a "double-edged sword." Anthony Fauci, the nation's top infectious disease researcher, and other credible names were asked whether Trump had directed them to slow down testing. All responded that he had not. "To my knowledge, none of us have ever been told to slow down on testing — that just is a fact," said Fauci. "It's the opposite. We're going to be doing more testing, not less."
Nonetheless, Trump's comments reflect his increasingly bold attempts to downplay the coronavirus crisis, which has killed roughly 270,000 Americans over the course of the year. Public health experts have said the president's false insistence that COVID-19 is "dying out" despite hard evidence to the contrary, could have dangerous health consequences.
Trump argued coronavirus testing was "overrated" because it reveals large numbers of new COVID-19 cases, which "makes us look bad," and suggested that some Americans who wear masks do so not only to guard against the virus, but to display their anti-Trump beliefs.
Scott Atlas, the president's pandemic adviser, launched an effort that encouraged officials to limit COVID-19 testing. Atlas strongly supported a revision in federal guidelines to de-emphasize the need to test people not showing symptoms. During a tour on Aug. 31, Atlas and Florida Governor, Ron DeSantis, urged public health officials in several Florida cities to focus less on universal testing and more on opening the economy and schools. Both spoke in favor of testing people for COVID-19, but only if known symptoms are present, a controversial view among epidemiologists. It is important to mention that Atlas is a neuroradiologist, not an infectious disease expert. An interview from Atlas found on mercurynews.com reads, "The purpose of testing is to stop people from dying," Atlas said during one stop. "When you start introducing closure of schools because people have positive, asymptomatic tests, that's sort of not the purpose of testing." Experts say asymptomatic Covid-19 carriers are still contagious. A lack of widespread testing makes it harder to track the disease as it spreads and to warn those at risk of catching the illness.
The American Medical Association condemned President Trump's claim that doctors were improperly counting cases. The president argued this point without any evidence, saying that doctors are fabricating new cases for monetary gain. According to thehill.com, the president said, "Our doctors get more money if somebody dies from COVID. You know that, right? I mean our doctors are very smart people. So what they do is they say, 'I'm sorry, but everybody dies of COVID.'"
At a White House press conference in July, Trump told reporters, "When you test, you create cases." The president said at one of his campaign rallies that he had asked his "people" to "slow the testing down, please."
In a June 15 tweet, President Trump said testing "makes us look bad." At his campaign rally in Tulsa five days later, he said he had asked his "people" to "slow the testing down."
According to joebiden.com, "Biden believes we must spend whatever it takes, without delay, to meet public health needs and deal with the mounting economic consequences."
About the Writer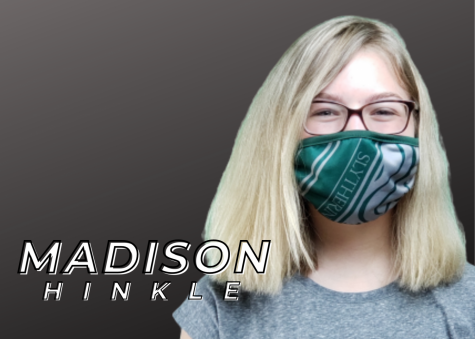 Madison Hinkle, Staff Writer
Madison Hinkle is a freshman at McIntosh High School, and it is her first time being part of a newspaper. Madison likes reading, writing and singing with...