McIntosh Band's Annual Christmas Concert
Holiday season is swiftly approaching and with that comes the McIntosh Fine Arts program performances. This year, however, is a little different because of our unique COVID situation. Specifictly, the band is going above and beyond to still do their show. The band directors, Barbara Baker and Lawrence Williams, put on a "Social Distancing Winter Wonderland."
On Saturday, Dec. 5, 2020, the McIntosh High School Band collaborated with the J.C. Booth Band to make a Christmas Fantastical. Since the concert was indoors, masks were required. Attendees were also asked to maintain some distance between families.
Baker stated, "Wear a mask and remain socially distant, unless you're sitting with a family member."
There were a few other options on locations for the concert but Baker decided to perform the concert in the gym. When asked why she chose this particular location Baker said, "we could remain socially distant, and we're following the study guidelines for playing inside which we've been doing in class," said Baker. "We've remained safe about playing and fine in smaller environments, than the gym." The band class has been very safe with their precautions by wearing masks and bell covers.
This concert will not be too different for the families that come to watch and they will see it all the same."The music will sound the same to the ear of the listener," said Baker. "They will not hear anything different. They will only see that things look different if that makes sense." The students playing will be the same as every other year. The performance will be mostly the same as well.
Ms. Baker acknowledged that some parents may not be comfortable coming into school to watch the performance. The concert was recorded so parents will be able to watch. "Some people aren't comfortable attending in person. So they will be able to do it, while others only want an in person option."
If family members weren't able to attend the concert, they can watch the concert after it's been performed. "Students who did not feel comfortable, may do an alternate assignment," states Baker. If a student was uncomfortable with doing the in-person concert, they could talk to the band directors and work something out with doing an alternate assignment.
This year, the band as a whole had to adapt to our unique situation. The concert was a success and they followed all the safety regulations that they needed to follow.
Donate to McIntosh Trail - The Student News Site of McIntosh High School
Your donation supports the student journalists of McIntosh High School. Your contribution will allow us to purchase photography equipment and cover our annual website hosting costs.
About the Contributor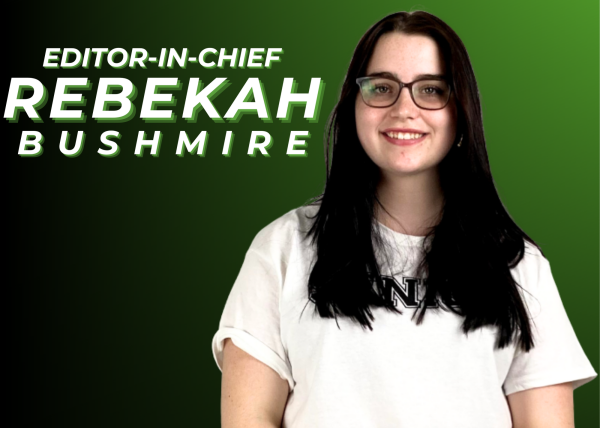 Rebekah Bushmire, Editor-in-Chief
Rebekah Bushmire has been on The Trail staff for four years and will be serving as the editor-in-chief for the 2023-2024 school year, as well as the managing...