McIntosh Club Premieres Unreleased Documentary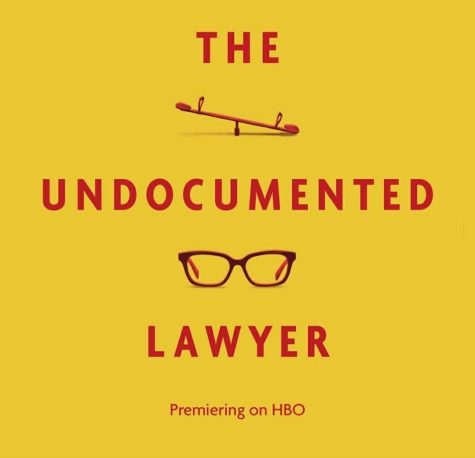 The Society of Global Citizen club has gotten a special opportunity to host a screening and Q&A for an unreleased short documentary during the week of Oct. 10. The Q&A session will be hosted on Zoom on Oct. 14 at 4 PM.
The club hosting the screening and Q&A is the Society of Global Citizens.
The goal of the club is to "increase cultural literacy and further the United Nations' Sustainable Development Goals" according to their club sponsor, Arthur Walton. This month, they are focusing on Goal 10.
"Reduced inequalities are basically social justice for all. The goal strives for all people, regardless of gender, sexual orientation, race, migrant status, etc. to be equally treated." said Jerome Dyson, one of the officers for the club. As a part of their campaign of awareness for this goal, they were able to organize a screening of a film that deals with such topics.
The film, "The Undocumented Lawyer," was directed by Chris Temple and Zach Ingrasci.
"The film follows the story of an undocumented lawyer named Lizbeth and her journey navigating the system to become a lawyer who, against all odds, fights for the rights of undocumented immigrants around the country" said Dyson.
The subject of the film has a story that follows the ideas laid out by the Goal 10 of the United Nations Sustainable Development Goals.
"She has a unique story of simultaneously practicing the law and while breaking it at the same time, and her recognition from this has allowed her to fight for and empower undocumented immigrants in the USA," said Emily Eisele, another officer for the club.
The officers of the club were fans of Temple and Ingrasci's previous works, such as "Living on a Dollar a Day".
"We loved that documentary from AP Human Geography and wanted to work with the organization." said Brooke Boucher, another officer of the club. After contacting the creators of the film, the club was able to organize a screening of their next film.
The screening will take place digitally and students can view the film as many times as they want as long as they have purchased a ticket starting on the week of Oct. 10. The tickets will cost $12 and half of the funds will go to The Legal Fund to Protect Asylum Seekers.
For further information about the club, their Instagram page is @societyofglobalcitizens.
"We are posting frequent infographics on Instagram with information on various issues/situations regarding immigration like DACA, ICE, and other government programs. At the end of October, we are meeting with the International Rescue Committee for a Q&A and information meeting."