MHS Student Organizes PTC Protest for Black Lives Matter
On Sun. June 7, many civilians from Peachtree City gathered at Drake Field to participate in a peaceful rally that was put together by upcoming sophomore, Kaitlyn Hood. A member from the Peachtree City police department approximated that there were at least 700 people in attendance. The rally was held to demand justice for the black community due to recent events dealing with police brutality.
It was not an easy process for Hood to put together such a large event with such little time. However, seeing the community unified was a great outcome for the stress that she endured prior to the event. "How loud the crowd was and how much they were into the whole thing," Hood said. "That was just incredible. I was so stressed because I had to speak up there, and I have never done anything like this before."
"
"[Hood] said it took seven days for her to put this together. That what I told her, [young people] are pushing us, and that's what I pledge. We're going to make this happen."
— State Representative Derrick Johnson
Hood was able to contact two state representatives via social media and get them to attend the rally despite their busy schedules. "I contacted this lady, Alice Cook, from Facebook. I don't know who she is, but she got me all of these connections and it's just, I have no idea how she did that. But, it's all to her. It's seriously all to her," Hood said.
Since we are still experiencing a global pandemic, the participants were asked to wear their masks and stay at a safe distance from each other in order to ensure safety. "I was concerned," Hood said. "I felt like the field is this big, and if people wanted to social distance they could. And the spreading of the virus decreases when everyone wears masks, so that's why it was such a big issue for me for everybody to wear them."
The rally began at 5 p.m. and lasted until 6 p.m. Men, women, children, teens and pets were at the rally. It was truly an experience that would bring people in the community together and help us realize that we are stronger together rather than being against one another. There were local speakers and singers that performed during the event. There was also a moment where participants were asked to take a knee and honor the life of George Floyd who was killed by a police officer in Minneapolis. His death sparked many protests and riots throughout all 50 states in America and also throughout many foreign countries as well.
"That was only half the time George Floyd was on the ground," said Hood, when the moment of silence ended. "If you thought that was a long time, imagine another four minutes."
About the Contributor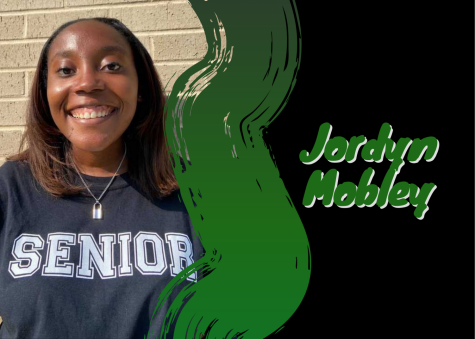 Jordyn Mobley, Editor in Chief/A&E Editor
Jordyn Mobley is a senior at McIntosh who has been a part of the Trail staff for all four years of high school. She is serving as the Editor-in-Chief of...