Yearbook Editor Makes the Grade; Appears on National Honor Roll for Student Journalists
Only 26 other Georgia students made the list.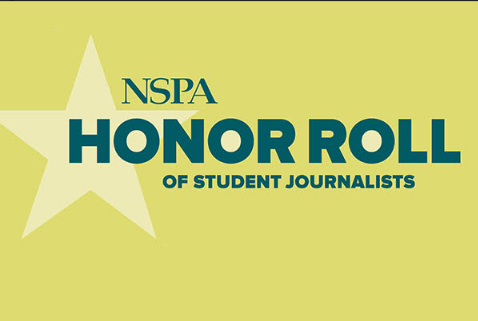 A McIntosh High School journalism student was recently recognized at the national level. Journalism teacher Shanon Woolf nominated a handful of her students for the National Scholastic Press Association's Honor Roll.
Sophomore and a yearbook editor Natalie Spellman made it onto the NSPA Honor Roll of Student Journalists.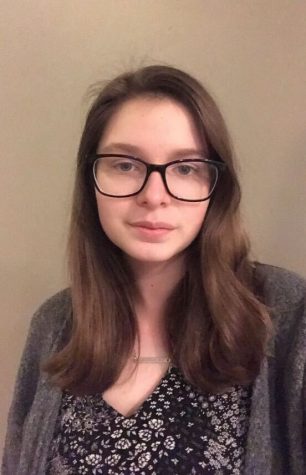 According to Woolf, MHS is among only five Georgia high schools with students who were recognized for this achievement and only 27 Georgia students made the list. In order to be considered for this honor, students must have two or more years of experience working on an NSPA member publication and must have a GPA of at least 3.5 on a 4-point scale.
Spellman works on the Legend yearbook staff, where she holds a leadership position as a Design editor. As part of her role, created a style guide so that the other 25 members of the staff could reference it and keep the book's look consistent. She also was the lead editor of a group of new staffers, to whom she provided education and guidance.
Senior and Design Editor Rachel Edge recognized Spellman's creativity and organization. "As an underclassmen she is open and willing to learn anything new that she thinks will help her or the staff in some way," said Edge. "She's someone you can pitch an idea to and she will give good constructive criticism telling you what's good but you could change this or that to make it even better. She's talented in so many ways."
Legend yearbook Editor-in-Chief Jaylen Smith credits Spellman with the variety of creative pages that will appear in the 2020 book. "I cannot, nor do I wish to, imagine what our book or staff would have been like this year if it wasn't for her; she is determined, focused, passionate, caring, and optimistic," Smith said. "Whenever she sees that something needs to be done, regardless of the task, Natalie won't only complete it, but will do it to the best of her ability. She is an absolute joy to work with and talented."
"
In many ways, Natalie has risen above her role as Design Editor, as she was in charge of every interrupter page in the book, but also managed a team of four new staffers, completed sports coverage, and assisted myself and [the other editors] in checking and editing pages, all while keeping a smile on her face. "
— Jaylen Smith, MHS Legend Yearbook Editor-in-Chief
Woolf has been the journalism teacher at MHS since 2018, where she advises both programs that make up McIntosh Student Media: The Legend yearbook and the McIntosh Trail online news site. This was her first year nominating students for this distinction.
"Natalie loves everything that yearbook is and is made of," said Woolf. "She is constantly devouring design ideas and story ideas, and what's most important about Natalie is her commitment to getting all students in the book beyond just their student portrait. She pushes the staff to get out there and tell everyone's stories. I really respect her for that."
The full list of NSPA Honor Roll recipients can be found here: http://studentpress.org/nspa/awards/2020-honor-roll-of-student-journalists/