States Reopening Businesses in the Midst of the Coronavirus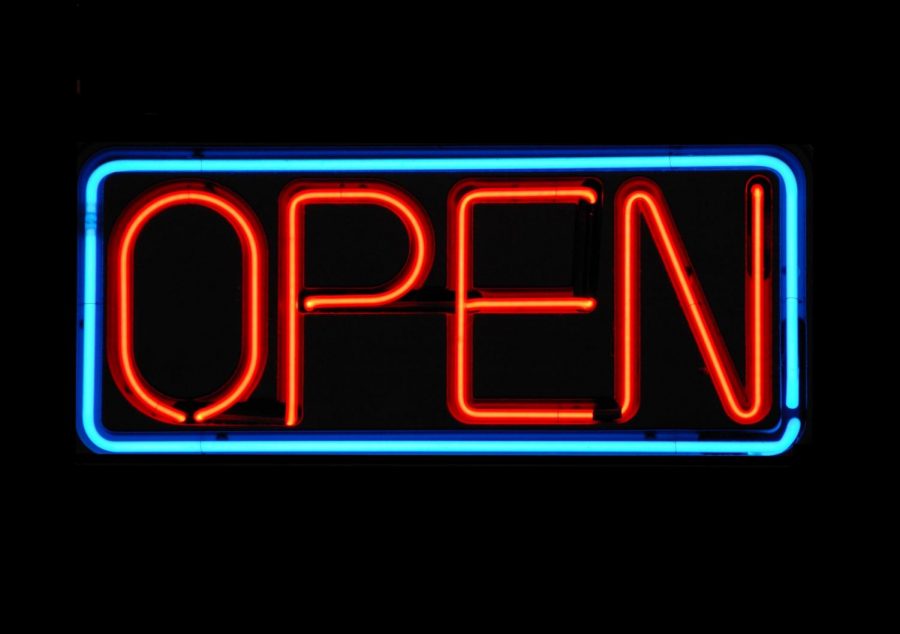 The United States was first introduced to the coronavirus on Jan. 21 2020 when a man from Washington state in his 30s was diagnosed with the novel coronavirus after returning to the United States from Wuhan, China. According to the CDC, the number of total cases is 957, 875 and the number of total deaths in the United States is 53, 922 as of Apr. 26 2020. According to The Washington Post by a research team led by the Yale School of Public Health, the number of coronavirus deaths that were reported in the United States was 8, 128 during March and through April 4. Although the number of coronavirus deaths has increased in the United States, some of the states in the United States that have not been hit with this pandemic in some of its areas as severely as some of the others have decided to slowly reopen businesses with caution.
Reopening is an option that has been made available to states due to President Donald Trump stating that states can be reopened by May 1 through federal guidelines. The governors of each state were given federal guidelines for restarting the economy. Nine states have reopened as of today. Seven states have stay-at-home orders that are planned on being lifted at the end of this month. There are 34 states that are still on lockdown along with a few states that did not give formal stay-at-home orders like some states since restrictions on establishments such as bars and restaurants were put in place.
Establishments that have chosen to reopen in states have to follow the guidelines given from the CDC, but the governors of states and mayors of cities are in charge of imposing those guidelines onto businesses along with their recommended guidelines. An example of this is that Governor Andrew Cuomo of New York stated that businesses can be reopened as long as it has drawn up a plan for reopening that has been approved by him. One of the guidelines given from the CDC that restaurants have to follow is that the employees of restaurants have to wear a cloth mask when interacting with customers which does not necessarily have to be done by restaurants due to the guidelines that were given by the National Restaurant Association. The guidelines differ for businesses due to the speciality of the business. An example of this is that salons are recommended to use temperature checks by the OSHA which involves using an infrared thermometer which is touch less to check the temperature of clients as they enter the salon along with the hair stylists at salons.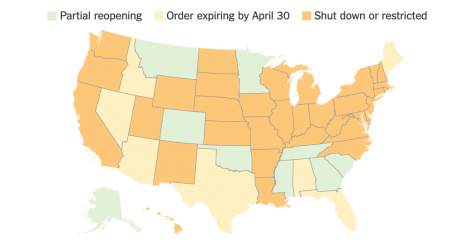 https://www.cdc.gov/coronavirus/2019-ncov/cases-updates/cases-in-us.html
https://www.cnn.com/interactive/2020/us/states-reopen-coronavirus-trnd/
https://www.nytimes.com/interactive/2020/us/coronavirus-us-cases.html
https://www.nytimes.com/interactive/2020/us/states-reopen-map-coronavirus.html
About the Writer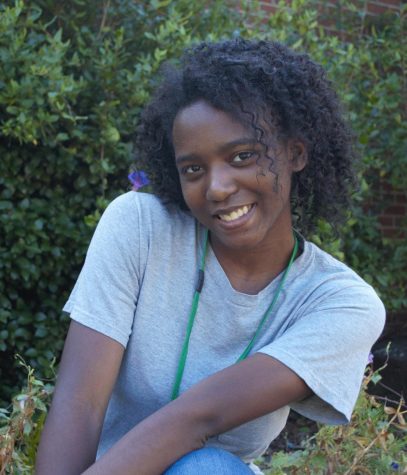 Nakia Harmon, Opinions Editor
Nakia Harmon is a sophomore Opinion Editor for the Trail. She is one out of five siblings which is where she got her ears for listening. Her views on journalism...