To PJ or Not to PJ: Students Deliberate on McIntosh's No Pajamas Policy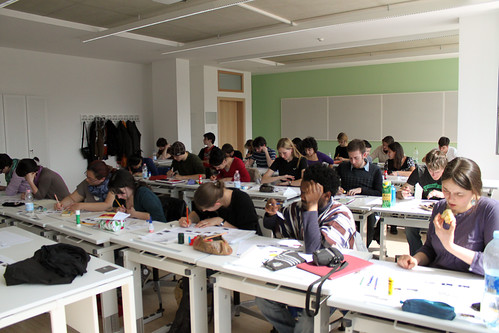 Once again, it's semester exam season for McIntosh, and once again, students find themselves taking sides and expressing opinions on the dress code for this irregular week. While many find themselves supporting slight amendments and temporarily allowing pajamas and similar loose, comfortable clothes, they face some barriers. As with many clothing desires of high school students, the administration's guidelines won't necessarily match up with these hopes. Between the student code of conduct, Chiefs Connections, and various announcements, the administration has made clear that pajama bottoms, leggings, and similar clothes usually prohibited will keep their unallowed status.
Students across grade levels have already begun showing their support and desire for warm, comfortable clothes for a week of two to four-hour marathons of test-taking.
"The rule against pajamas is quite absurd," said junior Tylese Rideout. "More relaxed clothing genuinely allows me to be focused solely on academics rather than on how comfortable I am."
Freshman Sydney Roberts similarly expresses that "It's exam week, the last week before break, so we should just be able to have a reprieve from the standard dress code."
Although there is plenty of support for the change, many students still side take the side of the administration, arguing the desire for alterations to the norm to simply be unwarranted and excessive.
"You're at school, the school has a dress code, and it's against dress code," said freshman Fred McGavock. "I don't see why this is a real complaint; why would you want to wear pajamas just because it's exam day?"
Senior Katie Phillips also scrutinizes the pro-PJ argument, pointing out that "because the exam day is so much shorter than the average day, complaints about what you're wearing shouldn't even matter that much."
Ultimately, though, it seems unlikely that any amendments surrounding acceptable clothing will come about in the immediate future, and students recognize and understand this state.
Sophomore Annaliese Denbleyker said, "If I was allowed to wear pajamas, I probably would. But I'm not, and I respect the fact that the administration is trying to keep things professional, so I won't."
About the Contributor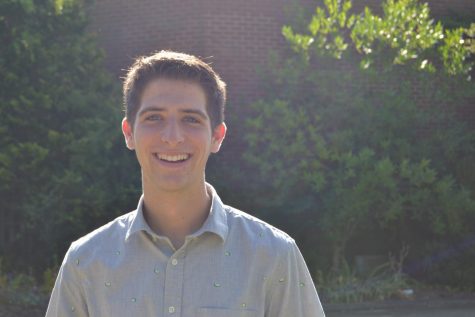 Zack Stone, Staff Writer
Zack Stone is thrilled to be joining the Trail staff for his senior year at McIntosh! His passions for reading, writing, current events, and storytelling...