McIntosh Will Host Annual Dual Enrollment Meeting Nov. 18
For students looking to be off-campus next year and begin earning credits through Dual Enrollment, the annual mandatory meetings are coming up. It is required for students to attend at least one of the five meetings being held if they want to dual next year. The meetings will be taking place on Monday, Nov. 18, 2019, at the McIntosh  High School Auditorium. Thursday, Nov. 21, 2019, at Whitewater High School Auditorium. Thursday, Dec 5, 2019, in the Starrs' Mill High School Auditorium. Thursday, Jan. 16, 2020, in the Sandy Creek High School Auditorium and Monday, Jan. 27, 2020, in the Fayette County High School Auditorium. All meetings have been planned to go from 6:30 p.m. – 8:00 p.m. and a parent or guardian must be present for you to be allowed in. Dual Enrollment meetings are being sponsored by the guidance department. The meeting on the 18 is being led my Mcintosh counselor Ms. Hope Huey and Whitewater counselor Ms. Kelly Floyd.
"I am planning on taking classes at Clayton State next year for sure," said junior Sammi Lucich. "I would like to be off-campus as much as possible next year."
About the Writer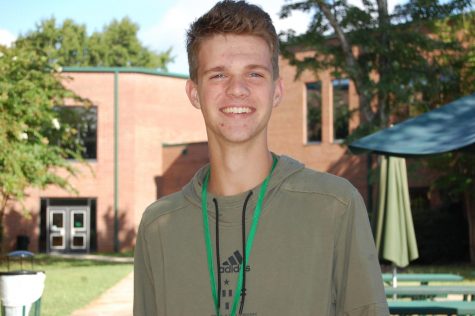 Jackson Johnson, Staff Writer
Sophomore Jackson Johnson is new to the trail this year. Jackson joined the trail this year because of an older friend who said it would be a lot of fun....