Hurricane Dorian Affects McIntosh Students
Hurricane Dorian started as a category 5 hurricane in the Central Atlantic and lowered to a category 1 before reaching our East Coast. Hurricane Dorian moved at a snail's pace throwing heavy rain causing floods and devastating wind speeds giving life to small tornadoes resulting in the evacuation of nearly 360,000 South Carolinians, 9,000 North Carolinians, 7,000 residents from Georgia, and has left 3 dead in Florida and about 1,500 left without electricity. 
"My grandparents were suggested by their city to evacuate because of Hurricane Dorian," said senior Ava Kreitner. "The last hurricane they stayed put in St. Augustine, Florida and decided to ride it out, but this year with the amount of destruction and with my family not having school at the time they came and stayed with us for a while. Their neighborhood was flooded, but luckily it never got into their house."
"My Grandparents evacuated out of North Carolina without a second thought. They live close to the coast, and in the past, they have had damage to their house from other storms and hurricanes." Said Sophomore Caroline Kimmel. "They were nervous for this hurricane and weren't willing to risk it, so they came and stayed with us until Dorain passed."
About the Contributors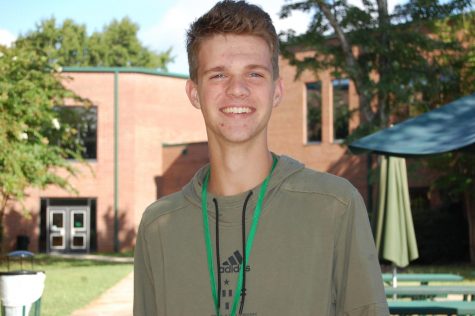 Jackson Johnson, Staff Writer
Sophomore Jackson Johnson is new to the trail this year. Jackson joined the trail this year because of an older friend who said it would be a lot of fun....