Seniors: It's Your Last Chance to Save Your Work
Hang on for a minute...we're trying to find some more stories you might like.
On May 1, all Seniors at McIntosh High School received an email from [email protected] stating that their school accounts will be disabled and they will lose all the contents of their account following their graduation. Content that will be deleted includes emails, essays, projects, presentations and anything else present on the school account.
"Please be sure to transfer your data or download any desired information to a home computer or personal device prior to the last day of school," said the email.
Below this reminder, seniors are provided with two options to save their work. They can either transfer the contents of their Google Drive to a personal account, or they can download all of it into a zip file and save it on a personal computer or other device.
Another reminder in the email states that any external service used with a school email will have to be changed to a personal email. This includes college applications, Collegeboard.com and GAfutures.org. If emails are not changed, seniors will not be able to access these services after graduation.
Seniors should be reminded that making all these changes are completely optional but highly recommended. If you would like to make these changes and transfers, do so as soon as possible because it may take several days to process, depending on how much you decide to transfer.

About the Writer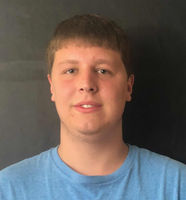 Nathan Besse, Staff writer
Whether it's composing essays for English class or writing as a hobby at home, Nathan Besse has always had an interest in writing. Due to his love for...