The School Must Go On: Analysis of Next Year's Schedule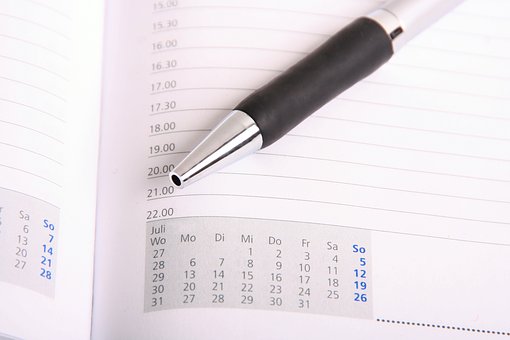 While McIntosh High School has had a schedule with six periods for nearly all of its history, other Fayette County high schools have switched to a seven-period day within the last several years. With the retirement of Lisa Fine as principal and the instatement of Dr. Dan Lane, such a schedule became a possibility — and then a plan — for McIntosh as well. There has been both support and backlash from students, parents, teachers and other community members regarding this schedule change.
Reasons why
In November, Lane held a schoolwide meeting discussing the reasons why a seven-period day would be implemented. Administration has a concern that there are not enough opportunities for students to pursue electives; students need 23 credits to graduate, and, over four years, only 24 classes are available. Part of the presentation materials included information that there is "Little time for student choice and personalization" with the current six period schedule. Adding another class period to the day will give students opportunities for a more flexible schedule by increasing the maximum number of credits possible to 28.
Increasing elective opportunities
Although an additional slot for an elective has potential to benefit any student, the added flexibility for a student's schedule may provide further opportunity for STEM students or students who are not doing as well academically.
The Science, Technology, Engineering, and Math education program (STEM) is a unique pathway that some students can take to provide them with a deeper understanding of their desired technical field, while also acquiring college credit and scientific experience. In order to accomplish this, the STEM program calls for a specifically designed series of classes. These students have much of their schedule laid out for them prior to the school year starting, so an extra, non-STEM elective can be appealing.
McIntosh junior Dhanush Avva is currently in the STEM program, and is looking forward to the potential opportunities that an additional period can provide.
"A seventh period can benefit any student," said Avva. "It gives students who want extra classes an opportunity to do so, and kids who don't want to take it can opt out. And it also allows STEM kids to take the required prerequisites for the STEM program, but also gives them opportunities to take (non-STEM) classes."
With his seventh period, Avva plans to take work-based learning at the Center of Innovation, which will take up two elective slots, in addition to AP Physics C.
Increased electives can also benefit academically struggling students. Oftentimes, those students struggling in certain subjects are required to take additional classes to help them succeed. For example, math support is a year long class for students who are aware that they are weaker in math to be given extra time to improve their understanding of math. However, those classes take the place of an elective, and limit those students' options and freedom to take other elective classes that Lane described as "in areas of passion." After first semester, students who have failed are taken out of a current elective midyear so that they are able to attempt to keep the necessary credits and not fall behind academically.
"With the amount of kids who have had to quit or leave my orchestra (for academic reasons), I could probably fill two whole classes," said James Hagberg, the AP Music Theory teacher and orchestra director. Implementing a seventh period would allow students who would ordinarily be pulled from their electives to take support classes and additional electives that they would otherwise be unable to take.
Improved off-campus opportunities
Seven periods at McIntosh will also offer students more opportunities to take courses at the Center of Innovation (COI). Film, culinary arts, computer science and healthcare classes are currently offered to all schools in the county through the COI. Next year, there will also be a new web development course. These courses are part of the dual enrollment program, and allow students to gain experience in their field of interest, as well as industrial credentials and college credit.
Fayette County's Director of Career and Technical Education, Lisa Collins, explained that it is more difficult for McIntosh students to take these COI classes because the schedule is different from all other county schools. The COI is arranged into three blocks: a morning, midday, and afternoon class, each an hour and 15 minutes in length. On a six-period day, McIntosh was only able to allow students to partake in the morning block, since the bell schedule does not align with that of the COI in the same way that it does for the other Fayette county schools. However, switching to a seven-period day would allow more McIntosh students to take COI classes because those other blocks would be available.
"The goal (of the COI) has always been to give students a competitive edge in their field of interest so that they are better equipped to go after their dreams," said Collins. "It's really expensive to explore career options in college, and so that's not the place to do that. It should be done in high school."
Students like Avva who are on the STEM track or who place higher value on electives offered on campus, such as fine arts, are unable to take classes at the COI on the current schedule because the COI classes fill up the two elective slots offered with six periods.
"Since my off-campus course requires up two periods for transportation, seven periods allows me to keep my Spanish elective and my COI culinary course," said freshman Zara Morgen.
Current zero-period option has extremely limited reach
Several years ago, McIntosh implemented a zero-period option, so that select students have the opportunity to come to school early and take an extra seventh period. Because both teaching and attending a zero period requires additional effort and specific circumstances, the zero-period option is not actually an option for many students.
Currently, approximately 10 percent of the McIntosh student body is taking a zero period class, and there are only eight zero period classes available. There are only three classes available to seniors: weight training, Spanish II and Spanish III. If seniors are not interested in weight training and are taking a different foreign language, such as Latin, German or French, they have no zero-period options. Additionally, students have to provide their own transportation to a zero-period class. A schoolwide seventh period allows students to use school-provided transportation while taking advantage of seven periods.
"I feel like that's my job as principal," Lane said. "To support equitable resources and opportunities that are available to all students."
Six period day is still an option
Not all McIntosh students will have to take all seven periods. There will also be an opt-out available for rising juniors and seniors with an unweighted GPA of 90 or higher. Eligible students were recently sent an email from administration confirming that they are able to opt out should they so choose.
The state of Georgia requires a high school student to be taught for a daily average of five and a half hours, so Fayette County schools are able to offer an opt-out "elective" for students who have proven to be successful.
The idea behind this option is that students who are attending McIntosh with both schedules were not aware that the schedule would change in their later years. Had this been an option, it may have affected what classes they signed up for in earlier years. Additionally, some students do not feel that they need a seventh period, and are able to be successful with the six periods already provided.
"It's giving an opportunity to those students for whom decisions have already been made, who know that they're completing a pathway and don't necessarily need that seventh period," said Lane.
Lane mentioned that in his experience as an administrator, he has seen fewer and fewer students in other Fayette County schools using the opt-out opportunity. He feels that the trend will continue here as well, with more students accepting the potential benefits of an extra class.
Concerns about an additional period
"If it's not broken, don't fix it"
McIntosh has a community-wide reputation for rigor and academic success. Data from the Georgia Department of Education shows that the school has one of the lowest numbers of students in summer credit recovery programs, and has the third highest CCRPI score (College and Career Ready Performance Index) in the state, only falling behind two magnet schools. Additionally, articles on the Fayette County Board of Education website describe that, out of the five county schools, McIntosh has the second highest graduation rate and the highest number of National Merit Scholarship semifinalists. The school has also won national and state level awards in academics and educational improvements. Those who are against the seven-period day use this information as an argument that there is no need to change what is already working well for students and teachers.
However, any statistics teacher will tell you that correlation is not causation; McIntosh has found incredible academic success, but that does not necessarily mean that the school is successful because it is on a six-period day.
Regardless, many students approve of the current schedule. A survey conducted by the McIntosh Trail with approximately 300 respondents showed that about 65 percent of those surveyed are in favor of remaining on a six period day, while the other 35 percent see the benefits of an additional class.
Concerns surrounding AP course load
Parents and teachers who are against the additional class period are concerned that with the rigor and competitive environment of McIntosh, some students will use this opportunity for another period to take an additional AP class. Students currently are able to fill their schedule with AP classes, and while it is rare and not recommended, there are students who take six AP classes. If a student wishes to take more than three AP classes, they must have a specific meeting with their counselors to discuss the decision. However, there is no cap on the amount of AP classes a student can take. Statistical Reasoning and AP Statistics teacher Arthur Walton pointed out that the new schedule potentially allows students who chose to do so to take seven AP classes at one time.
"That is more than what a college student would be able to take without special permission from the dean," said Walton. "That's a scary thought."
The same Trail survey showed that 20 percent of respondents plan to take an AP class as their third elective class, while only 32 percent plan to take an elective to fill their schedule.
AP classes and lost instructional time
Teachers and students alike are worried about how the increased workload and decreased class time will impact student stress and student scores. Under the new schedule, there will be a loss of approximately six weeks' instruction time per class, which puts AP classes in a difficult position.
AP Biology is a class renowned for its intensity, as it is tough curriculum with labs that require large amounts of time and detail. "I have no qualms with adding an extra period," said AP and STEM Biology teacher Stephanie Sisk. "In fact, my suggestion was to add an extra hour to our day, but nobody liked that. I would rather stay here an extra hour and teach all of my classes longer than have to lose all that time."
Sisk is worried about completing AP Bio labs on the new schedule, and worries that she will not have enough time to reteach material to students who are struggling to understand a concept.
"Normally, if a class doesn't understand something, I can stop and spend some more time on it. That's a concern heading into next year," she said.
Students are also concerned about the increased number of classes and how it will impact their levels of homework. Decreased time in each class can potentially lead to extra work assigned for home so that students are still learning all of the material.
"I'm already stressed enough in a school as rigorous as McIntosh," said junior Lathan Kinard. "I have loads of homework from six periods as it is, not to mention test and quiz dates that often get stacked up on top of each other. With seven periods, I'll just have one more class's homework, tests and quizzes to worry about."
Some STEM students also have worries about how less instructional time will affect experiments and labs in their classes.
"It just seems like we'll have less time to do cool STEM stuff if we lose that time," said junior and STEM student Oliver Thornhill. "STEM classes can clog up your schedule, so an extra elective might be nice, but we'll have less time to focus on whatever projects we're working on for STEM."
Community opinions
Marion Key was a teacher at an elementary and college level, in addition to serving on the Fayette County Board of Education for 16 years as a member, and another four as the chairperson. In December, she submitted a letter to the editor to The Citizen, a local newspaper.
In that letter, she pointed out that in 2014, the Board chose to let schools decide their schedule because the Board, at that time, did not want "cookie cutter schools," meaning that they disliked the idea of every school following the same bell schedule and offering the same classes. Diversity in the options of each school was beneficial.
As a former teacher and board member, she has a unique opportunity to see how different schedules have affected teachers and students. "I learned that the optional seven-period day (or zero-period) is the best model in meeting the course needs of individual students," said Key. "Why make all students take seven classes when only a few need or want that?"
Although Key has strong opinions against a seven-period day at McIntosh, other community members are more conflicted.
Moe Sherman's daughter is currently a sophomore at McIntosh. "I have mixed emotions about adding another class period," said Sherman. "It will give her an opportunity to explore her interests, but it also spreads students a little thinner by making them keep up with seven verses six classes."
Reina Yaveri is a mother of two McIntosh students; one a sophomore and the other a junior. She volunteers for the PTSO and runs one of the snack carts in the morning before school. "I think it's going to help many students," said Yaveri. "Especially if they're a little behind or want to take extra classes. You can use this to your advantage."
Moving Forward
The student body is more clearly divided on this issue now than students were several years ago.
In 2013, Sandy Creek High School was the first Fayette County high school to switch to a seven-period day. With the 2014-2015 school year, the three other county schools switched to that schedule as well.
"A lot of people don't know that the reason we stayed a six period day back then is that that's what our students wanted," said McIntosh math teacher, Greg Mason. "Our students didn't want it then, and our staff and administration supported the students. We work really hard to support our students and we always put our students first."
Others raised the same questions in favor and in opposition of the new schedule at the other county schools, and when the schedule changed, students and teachers adjusted.
"There is no such thing as a perfect high school schedule," said Lane.
If you feel strongly on this issue, you can reach out to the Board of Education for Fayette County by attending board meetings or through email or phone calls.
Data collected from the Georgia Department of Education, the official site of the Fayette County Board of Education, and a survey conducted by the McIntosh Trail that collected 307 McIntosh students responses.
UPDATE: Mar. 1, 3:52 p.m. Math support classes are not just for students who have already failed math.
About the Writer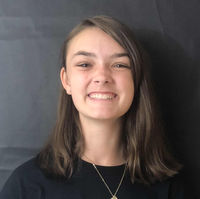 Sylvie Call, A & E Editor
Sylvie Call is a senior at McIntosh and has been with the Trail for three years; this year marks her second as the Arts and Entertainment (A&E) editor....