Rachel's Challenge: T-Shirts for Kindness Day
On February 8, the McIntosh Rachel's Challenge Club is having a schoolwide kindness T-shirt wearing day to promote acceptance and kindness in the community. Between January 10-18, after students return from Holiday break, English teacher and Rachel's Challenge sponsor, Andrea Lakly, will have order forms and will collect money in her room, room 205, from all students who wish to purchase the designed shirt. During lunches, order forms and money will also be distributed and collected by adult volunteers. Shirts are eight dollars, and, for all who placed orders, T-shirts will be available on February 5 in Mrs. Lakly's room after school. Then, on February 8, students and faculty who purchased shirts will wear them in the support of being kind.
About the Writer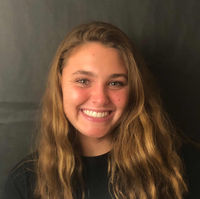 Charlotte Moore, Staff Writer
Charlotte Moore was born on December 2, 2000 in Charlotte, North Carolina. She to Peachtree City in 2006 and began playing soccer when she was seven....