MHS Construction Updates: Holiday Hoorah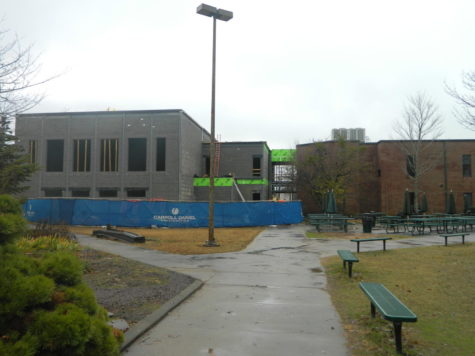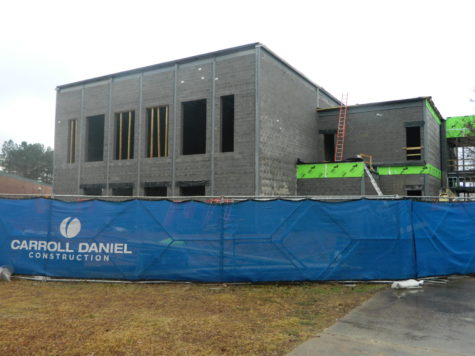 The holiday season is approaching fast, and construction is getting closer and closer to its 2019 deadline. The company team at Carroll Daniel Construction work every day from 6:30 am to dark. They plan on working over the holiday break and on New Year's Day, pulling in an average of 30 workers to help the job move quicker.
"We are trying to complete a six-week project in two weeks," said electrical foreman, Chris Garner. Each group of plumbers, electricians, and engineers has their own superintendent, so the jobs can work efficiently and safely.
With the cold weather there could come a higher risk of injuries. Thankfully, the team hasn't run into any big issues except for a couple of nicks. "A safety van comes in when we bring new people on the job and shows a video of debriefing procedures," said construction superintendent Gary Logsdon. The structure itself is quite safe with guardrails around the roof and ladder safety features. "Our number one priority is the safety of the staff and kids," said Logsdon.
Currently, concrete block is being laid which pulls in many more workers. Forty workers average are present during this process. With the school shutting down for two weeks over break, the school's power will be cut. "The theater is getting new lighting so we need to anchor power from other sources," said electrical foreman Chris Garner.
All seems to be going smoothly for the construction team, and students can expect to see more progress when they return from break.
About the Writer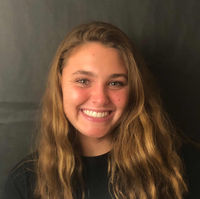 Charlotte Moore, Staff Writer
Charlotte Moore was born on December 2, 2000 in Charlotte, North Carolina. She to Peachtree City in 2006 and began playing soccer when she was seven....