2018 Hurricane Season: Economic Catastrophe
Hurricane season in the Atlantic is currently underway; it typically begins around June 1st and ends around November 30. A hurricane is a cyclone with sustained winds of at least 74 mph. They are categorized by the Saffir-Simpson scale based on wind speed. The World Meteorological Organization (WMO), which names hurricanes on a six-year rotation, named hurricanes Beryl, Chris, Florence, Helene, Isaac, Leslie, and Michael this year.
Atlantic hurricanes typically form in the Caribbean or near the coast of Africa. Hurricanes form when a low-pressure area develops in warm waters. Warm waters heat the air which then rises to the center and later condenses into clouds. As rising air condenses, it generates more heat which in turn forces more air to rise. Hurricanes need warm waters of at least 80 degrees Fahrenheit to sustain itself. A hurricane loses strength inland because there is no warm water to fuel it.
The Saffir-Simpson scale categorizes hurricanes on a 1 to 5 scale based on sustained wind damage, and it estimates the amount of property damage. Hurricanes are considered major if they are a Category 3 (111 mph) or higher upon landfall. Recent major U.S. hurricanes include Michael (2018), (Harvey (2017), Wilma (2005), and Katrina (2005). The last Category 5 to hit the continental United States was Hurricane Andrew in 1992.
Hurricane Florence made landfall on the Southeastern coast on September 14 as a Category 1. It started on the coast of Cape Verde on August 31 and peaked as a Category 4 on September 10 over the Atlantic. North Carolina, South Carolina, and Virginia issued mandatory evacuations.
At least 48 people have been reported dead and over a million people were left without power. Winds reached 90 mph. Cities in North Carolina had nearly 36 inches of rain, and river waters rose over 20 feet, leaving roads and houses underwater. In addition to people, millions of wildlife and pets have died in the floodwaters.
Though it was only a Category 1 when it hit the U.S., Hurricane Florence caused extensive damage because of its slow nature. High pressure areas in the Atlantic and the Midwest slowed Florence's movement and stalled it near the coast where it accumulated rain and resulted in ocean flooding and wave damage.
Hurricane Michael recently hit the Florida Panhandle as a Category 4. With 155 mph winds and a minimum central pressure of 919 MB, it is the strongest hurricane to hit Florida in recorded history.
Michael began to form in the Yucatan Peninsula on October 2. By October 7, it had strengthened to a tropical storm, which is slightly weaker than a hurricane, despite wind shear, which typically weakens formations. By October 8, it was categorized as a Category 1 hurricane. It hit the Florida Panhandle on October 10 as a Category 4, the strongest to hit the U.S. since Andrew in 1992, and the third most intense hurricane to hit the continental U.S. in recorded history. With 155 mph winds, Michael was only 2mph away from being a Category 5 hurricane.
Michael cut through Florida, Alabama, Georgia, North Carolina, and Virginia. 32 people have been reported dead, with 19 from Florida. The storm made landfall early Wednesday afternoon in Florida's Panama City near Mexico Beach, and into Apalachicola. By 11 pm of the same day, Michael had reached Alabama and Georgia as a Category 3. It was the first Category 3 hurricane to hit Georgia since 1898. It left uprooted trees and torn houses in his path.
Schools were not spared. Thousands of students have been left without schools and at least eight counties have closed their schools until further notice. Bay County, Florida was hit particularly hard. The only thing left of any schools are the foundations. Officials believe renovations can take weeks or even years. They are currently discussing solutions so that they can provide a classroom for the students as soon as possible. Some schools are considering sharing campuses and splitting school days to better accommodate displaced students. Bay County officials have assured students that they will graduate this school year, and they are hoping to reopen schools by mid-November.
Mexico Beach, Florida was one of the first cities to get hit by Michael. The city was devastated. Most buildings were torn completely apart; all that is left are the foundations and rubble. The city was closed to residents but reopened on October 17. Residents returned to nothing but rubble. Those who were lucky were able to find a few of their belongings, but most lost everything. Teams and groups have been delivering food and resources to those who have lost their homes.
Though the peak of hurricane season has passed, it is still possible for a hurricane to form. According to the Federal Emergency Management Agency (FEMA), when a mandatory evacuation is issued, a person should leave immediately. It is important to have an evacuation route and a "go bag" prepared beforehand. Items in the bag should include at least three days worth of non-perishable food and water, emergency communication, a first-aid kit, critical documents, a flashlight, whistle, small tools, protective gear, sanitation items, and priceless goods. It is also important to set up a meeting place. Emergency shelters can be found on the FEMA app. Staying informed about natural Make sure to stay informed about natural disasters and stay safe.
About the Writer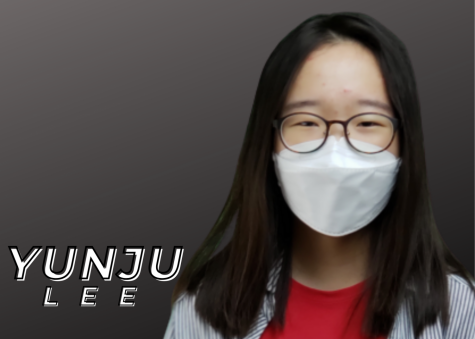 Yunju Lee, Managing Editor/Features Editor
Yunju Lee is the Features and Managing Editor on the McIntosh Trail. This is her third year on the staff and her second year as the Features and A&E...