Adopt a Stream Certification
Adopt-A-Stream met on September 12 to receive their certification. This certification will allow the students to test streams for their Ph levels and overall health on their own. Mrs. Samantha Krage, the club's sponsor, has been working with the program for five years and loves it. "I feel as if I am one of the students," she said. "Each year I learn new things."
If a person wants an easy club to join for merit on their college applications then Adopt a Stream may not be for them. Ashlynn Crain explained exactly how difficult the certification process really is. "We will be out here or several hours: at least two to three. Most people will not pass. They are very meticulous in the process of certifying people," Crain said.
Certifying competent people is very important to the program. A student has several chances to attain the certification, but the requirements are challenging. However, if enough effort is put into the club, a student will be able to upkeep a stream's health on his or her own.
"Adopt a Stream makes me feel very accomplished," explained Yuheon Lee, who has been a member for four years.
This skill is valuable in a world where stream health has been deteriorating at a fast pace. At Adopt a Stream, students aim to reverse this deterioration, one stream at a time.
About the Contributor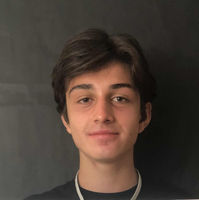 Bailey Lopez, Staff writer
When he is not competing in soccer matches or grueling debates, Bailey Lopez writes for the McIntosh Trail. Currently attending McIntosh for his fourth...