Foreign language classes raise money for Relay for Life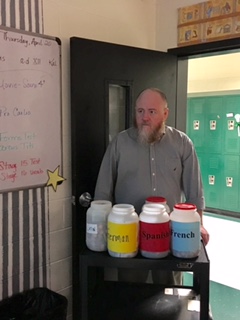 The world language classes have annually held a week-long "penny war" to raise money for Relay for Life since 2006. Latin teacher Ms. Connie Bryant said, "McIntosh has a Relay for Life team, so the Foreign Language Department decided to support them while also donating to a good cause."
At the beginning of each class period, one of the teachers rolls around a cart with labeled jars, one for each of the four languages that McIntosh offers. Students then place pennies in the jar labeled with their language, and then any other type of money is placed in the jars of the other languages. In the competition, every kind of money other than pennies cancels out that value of pennies in the jar for that language. For example, a quarter donated for Spanish would cancel out 25 pennies from Spanish's total. The language with the highest number of pennies at the end wins.
In the past, Latin has won the most times with a total of four wins. However, they have not won since 2013, and German and Spanish have almost caught up with three wins each.
This year, however, the winner of the penny war was French, placing them with two total wins. Sophomore and Spanish student Anna Muh said, "I love the penny war. It's a great way to raise money for a good cause with some friendly competition mixed in."
About the Contributor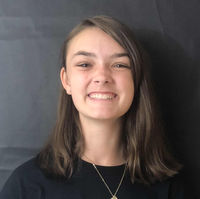 Sylvie Call, A & E Editor
Sylvie Call is a senior at McIntosh and has been with the Trail for three years; this year marks her second as the Arts and Entertainment (A&E) editor....