Final exams start Dec.16
With the end of the semester winding down, exams are getting closer and closer.
Wednesday, Dec. 16 starts the first day with 1st and 2nd period exams. Students will have their first exam from 8:35 to 10:40. Their second exam will be from 10:50 to 12:55. The same times will apply for each exam day. In order for students to leave after their second exam, they will need to turn in their forms no later than Monday, Dec. 14.
Thursday, Dec. 17 is the second day for 3rd and 4th period exams.
Friday, Dec. 18 is the last day for 5th and 6th period exams.
Freshman Caroline Smith said, "I'm most nervous about my grades dropping and finishing the semester with a bad grade." She said, "I feel like I'm going to do the best on my health exam."
About the Contributor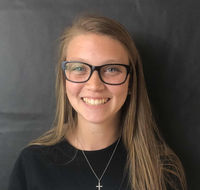 Kamryn Torr, Editor In Chief
Senior Kamryn Torr has been a part of the Trail staff for 4 years. After being a staff writer her freshman year and sports editor her sophomore year, this...