10 Fun Things To Do In The Fall
Some free and inexpensive, local activities to do in the fall!
Fall is happening and you may be wondering, what are some fun things I can do with my friends? You don't have to wonder anymore because I'm giving you a guide to the fall: 10 fun things to do in the fall with your friends.
Number One: Go to a Corn Maze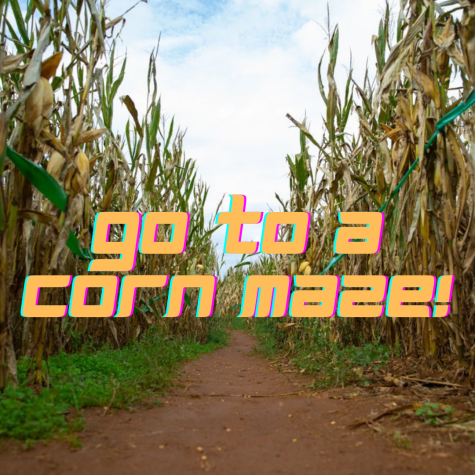 Gather a group of friends and go to a corn maze at night. Challenge yourselves to escape the corn maze. Maybe even split into groups to see who can get out of the corn maze first. Corn Mazes are fun because you get a thrill rush to escape the maze, but you also can come upon some fright and fear because it's dark, scary and you don't know if you're going the right direction. When you finally get out, you feel happy and accomplished.
Number Two: Have a bonfire with your friends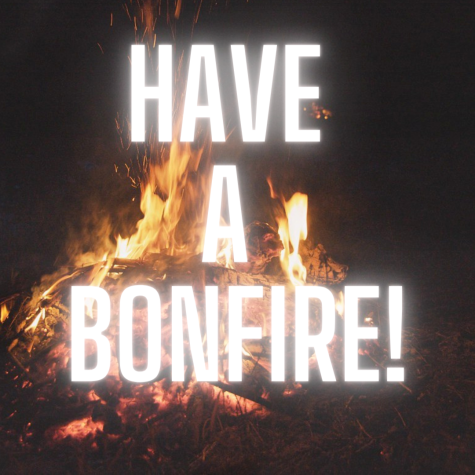 One late night, make a bonfire with your friends. Bundle up in                                                         warm clothes and sit around the fire talking, listening to music and roasting some s'mores. Enjoy the beautiful fall weather while being in the presence of your friends
Number Three: Go to a Pumpkin Patch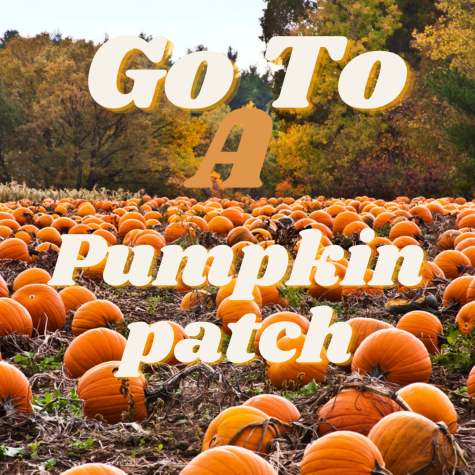 Get cute and go to a pumpkin patch. Pumpkin patches are fun because you can pick out your own pumpkin to bring home and carve however you like. With the pumpkin, you can roast some seeds and enjoy them as a snack. At the pumpkin patch, you can also take cute pictures with your family or friends for instagram.
Number Four: Go to a Haunted House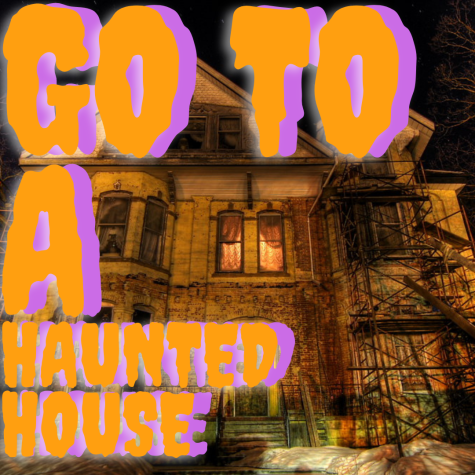 When it's fall you know what that means! October and Halloween! Which means Haunted Houses. Enjoy getting frightened with your friends on a late October night at a Haunted House! Try not to scream too much!
Number Five: Binge Watch Halloween movies!

Many people's favorite part of the fall is watching Halloween movies. Enjoy getting frightened by a scary movie on a late October night. Don't like watching scary movies? No worries, there are many comedy Halloween movies that will get you into the spirit of Halloween. Here are some fun and frightening Halloween movies for you to watch to get into the spooky season spirit.
Scary movies:
  The Conjuring movies 1-3
  Amityville Horror,
  Child's Play
  The Babysitter
  A Classic Horror Story
 Annabelle
 Scary Stories To Tell In The Dark
Hush
Insidious
Friday The 13th
"My favorite Halloween Movie is Scary Movie Two because it is funny," says Freshman Marshall Candelaria-Hubbs.
Non Scary Movies:
Halloweentown
Goosebumps
Hubie Halloween
Twitches 1&2
Monster House
Hotel Transylvania
The Addams Family
Mostly Ghostly
GhostBusters
Casper
Bewitched
Hocus Pocus
Paranorman
Invisible Sister
The Haunted Mansion
Teen Witch
Don't Look Under The Bed
Idle Hands
Number Six: Bake!

When November approaches, so does Thanksgiving, which means Thanksgiving dinner. Bake a pie! Maybe Pumpkin, maybe apple, maybe cranberry, maybe even pecan pie. Enjoy spending time with your family or friends bonding while baking. My personal favorite thing to make in the fall is the classic green bean casserole with two cans of green beans, one can of cream of mushroom, topped with crispy onion chips.
"My favorite thing to bake in the fall is Pecan pie," Gavin Proffitt said.
Number Seven: Go Shopping
When fall approaches, cold weather also approaches which means no more summer clothes. Fall is the perfect excuse to g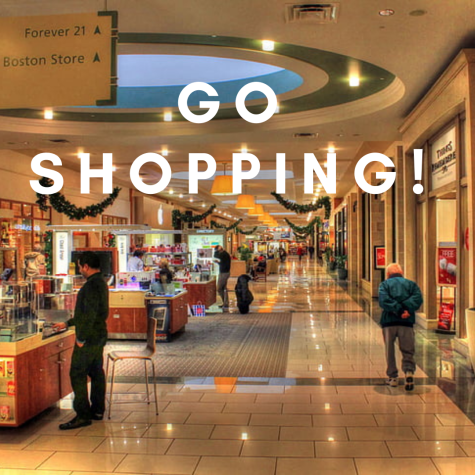 o shopping and get cute new clothes because you need warm clothes for the upcoming winter and the chilly breezes of fall. Some clothing ideas for you to consider purchasing are: plaid flannels, sweatshirts, long sleeve shirts, pants or jeans, a jean jacket, sweaters, a zip-up hoodie and clothing the color of green, red, orange, black, white, and brown.
Number Eight: Sip On A Starbucks Pumpkin Spice Latte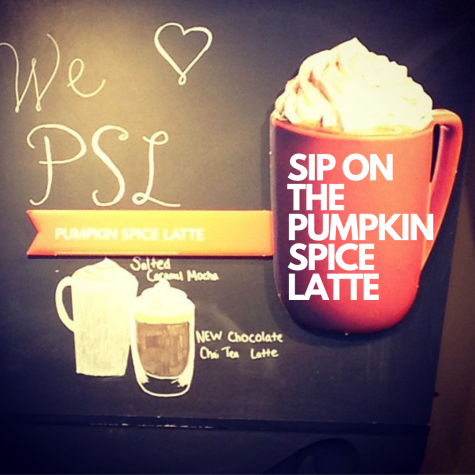 The time of the year many people wait for is the time Starbucks puts pumpkin spice lattes back on the menu.  One day maybe stop at Starbucks with your friends, get your pumpkin  spice latte, and enjoy the beautiful fall  weather while sitting outside sipping on your drink.
Number Nine: Go to a Fall Festival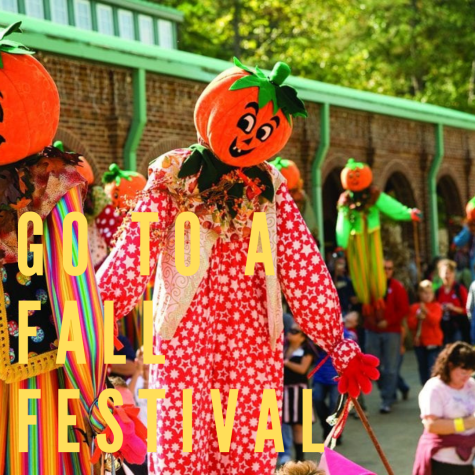 Going to a fall festival you will come across fun games, food trucks, a Halloween costume contest, live entertainment and more! Go with a  group of friends and enter the costume contest and see whose costume is the best! Bundle up in cute warm clothes and walk around the festival with your friends, do some of the fun activities and take pictures together!
Number Ten: Throw a Halloween party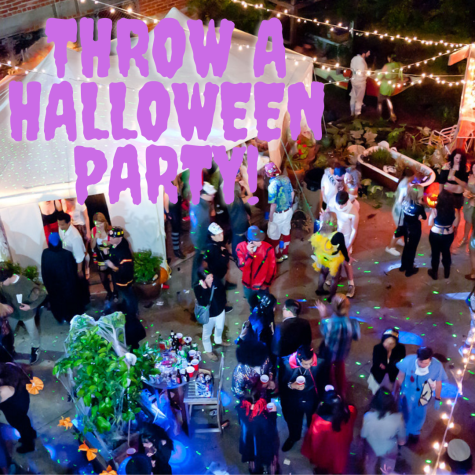 One of the best things about fall is Halloween. Throw a party and invite all of your friends. Hold a costume contest or maybe have a themed Halloween Party! Decorate the place you're holding the party with spooky decorations such as: decorative spiders, skeletons, Halloween balloons and a spooky door cover. Make Halloween themed foods such as: mummy corn dogs, witch broomstick with a pretzel stick in the top of a Reese's peanut butter cup, witch cupcake with ice cream cone flipped over on top of the cupcake decorated as a witches hat, pumpkin veggie tray, red jello in a syringe (looking like blood in a syringe). There are so many more fun and yummy Halloween themed party foods all found on Pinterest.
"My favorite thing to do in the fall is walk in the woods during the day. I like this because I get to enjoy the nice weather outside while being in nature," senior Lucia Maceda said.
Donate to McIntosh Trail - The Student News Site of McIntosh High School
Your donation supports the student journalists of McIntosh High School. Your contribution will allow us to purchase photography equipment and cover our annual website hosting costs.
About the Contributor
Talia Morley, Staff Writer
Talia Morley is a junior at McIntosh High School. She recently joined the two award-winning journalism program for the online news site the McIntosh Trail...