"I Just Want My Stuff Back" – Devious Licks Aren't Victimless Crimes
Zara Morgan, Managing Editor/Features Editor
September 17, 2021|126 Views
On Thurs. Sept 16, English teacher Jennifer Scott noticed something she loved was missing from her classroom.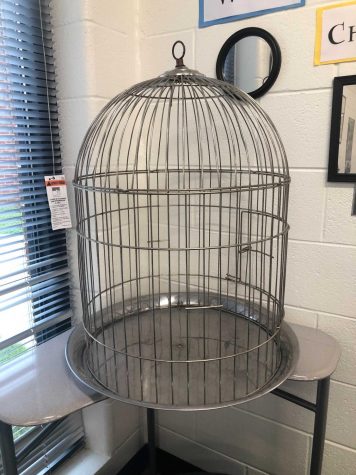 "The item that was stolen was an owl that a previous student had given to me. It meant a lot. I'm even asking for it back with no questions asked. It means something to me.
"I mentioned it in class. I said, 'Someone stole my owl.' I had quite a few students who laughed.
"I said, 'Why is this funny?' Because it's not right. Stealing is not a joke. It's taking something that's not yours. That's technically a crime. So even though it may feel good in the moment or look funny on social media, it's not. It's something that affects other people. We need to be conscientious of that."