To Go or Not to Go: Back to School in the Time of COVID-19
Two Students Share Their Opinions on Going Back to School with the Hybrid Schedule and Taking Completely Virtual Courses
School is back in session and there are some major changes at McIntosh that have taken place regarding the COVID-19 pandemic. Some of the changes include wearing a mask to school, one way hallways, and limited seating in the cafeteria. However, the biggest change would most likely be the schedule change, from five days face to face to a new hybrid model.
In order to have fewer people in the building at once, the student body was divided into an A and B group. Group A goes to school Monday and Tuesday and is virtual for the rest of the week. Group B goes to school Thursday and Friday and is virtual for Monday and Tuesday. Everyone is virtual on Wednesday. Students were also given the option to go completely virtual. Instead of coming to school, they would stay at home and use a software called Edgenuity to complete their online assignments. However, there are no teachers to help with assignments on Edgenuity.
There are pros and cons to each way of learning. For senior AJ Chadha, the hybrid schedule was the best option.
"I love the hybrid schedule," Chadha said. "As someone who sometimes struggles with classes progressing too fast, hybrid scheduling allows me to learn hands-on at school and then catch up and review at home at my own pace."
When asked about the online portion of the hybrid schedule, Chadha said that he experiences no difficulty and that he thinks the online portion of the hybrid schedule is better than being in class.
"The online portion is better because I can use my resources on Schoology to look over the notes again," said Chadha. "And if I have any questions I can text my teachers on Remind or shoot them an email."
Because of the divide of the student body, class sizes are significantly smaller this school year. Students can either see this as a good or a bad thing. Chadha sees it as a good thing.
"
I like not having as many students in a class. It gives students a chance to be focused on. It's more individualistic."
— AJ Chadha
Some students were not able to come back to school for personal reasons, meaning that online learning is the best option for them. However, learning without instructions from teachers may not be the best option.
Junior Tracy Guo is having difficulty adjusting to the changes brought by online learning.
"I think that online learning is more stressful because some of the assignments take longer than the suggested time," Guo said. "I tend to spend longer on assignments and fall behind. Since there's not any teachers around, I don't get help immediately, so I can say I'm struggling with time management."
There are no Zoom meetings through Edgenuity and the assignments are already listed for the course, so it is difficult to grasp the material when you are teaching yourself.
"The course is already laid out for the entire semester with assignments and assessments with specific due dates," Guo said. " I haven't had any zoom classes. I zoomed Ms. Hansen individually because I did not do well on a test and I needed help. She couldn't see what was on the test, so it was kind of difficult, but she provided me resources to help me understand better."
The hardest thing for Guo is missing the interactions that she gets with her friends and the rest of the student body at school.
"
I miss having my classmates around me as well as the teachers who teach and guide me throughout the course. I wish all of the online classes were teacher-created courses because I feel like Edgenuity just throws information at you. Teachers make the information flow and it's more organized. I learned to appreciate teachers more because I'm kind of struggling right now without them."
— Tracy Guo
In regards to the pandemic, Guo shares how it has affected her life.
"I'm still not allowed to hang out with anybody and my parents wouldn't let me go to school," said Guo. "I really wanted to go to school because I think it's better to have teachers to teach all of the AP classes and guide me through the class, but I also didn't want to risk getting COVID-19 and passing it on to my family."
About the Contributor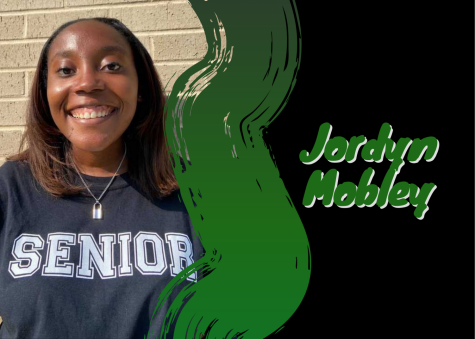 Jordyn Mobley, Editor in Chief/A&E Editor
Jordyn Mobley is a senior at McIntosh who has been a part of the Trail staff for all four years of high school. She is serving as the Editor-in-Chief of...