Humans of McIntosh: Libbie Larsen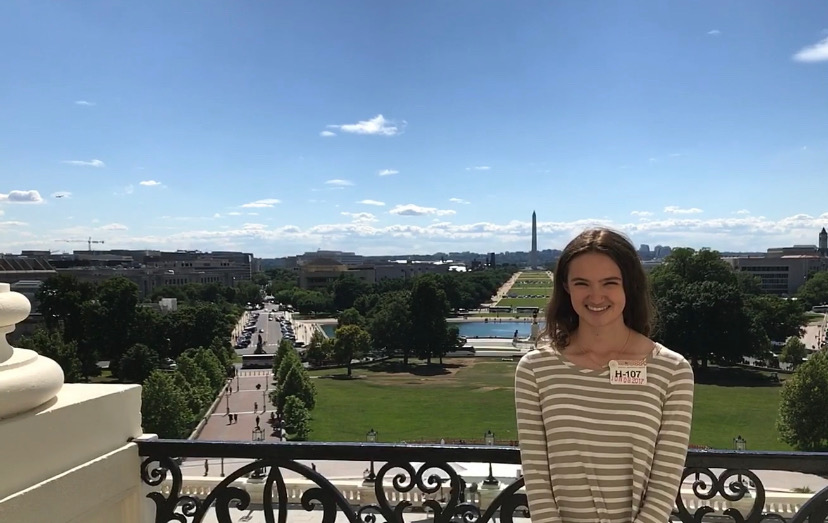 McIntosh is a diverse school with students of different passions. For sophomore Libbie Larsen, that passion is politics.
Larsen is interested in politics, history, and economics. She devotes herself to debate.
"I have been interested in politics for as long as I can remember," said Larsen, "and in about eighth grade, I started reading things like The Federalist Papers, and I followed the 2016 election ridiculously closely. From there, my passion grew into debate when I got to McIntosh."
She is currently involved in Debate Team, Mock Trial, Literary Team, Young Americans for Freedom, Ambassadors, and Beta Club.
"In Debate, I do Public Forum, which is a two-on-two debate," said Larsen. "I was an attorney in Mock Trial, and in Literary Team, I did extemporaneous speaking on American domestic policy. Young Americans for Freedom, I'm president and co-founded it, and we try to do community service type stuff. Ambassadors and Beta are service type stuff as well."
Larsen finds policies the most alluring aspect of politics.
"It seems really intriguing to attempt to solve some of the problems in the U.S., or, seeing as how it's the federal government, become a master of kicking the can down the road," said Larsen.
She hopes to use her experiences at McIntosh and pursue a career in politics after graduation.
"In an ideal world, I'd go to work at a think tank like Pew Research Center up in D.C.," said Larsen.
Recently, Larsen has been participating in events for her clubs. She has placed in many events.
"For debate, we had first and second year state, where Ananya Pemaraj, my debate partner, and I got to semifinals in JV Public Forum," said Larsen. "I also got fifth place speaker. In Literary Team and I got second in the state for domestic extemporaneous speaking."
In addition to debate, she enjoys reading, watching TV shows, and sleeping.
"I have a twisted sense of 'fun'," said Larsen. "I read a lot of news articles. I also watch Grand Tour, and I read books every now and then, usually political. Sleeping is pretty fun, I like that a lot."
Larsen has recently become one of the Beta Club student leaders. She hopes to grow the organization.
"Currently, I'm organizing student volunteers for post planning classroom moves with the administration, and I'm hoping this is the beginning of some really innovative Beta initiatives," said Larsen. "Beyond that, I'm looking forward to another season of debate, focusing on performing well at tournaments and growing our team, as well as trying to increase involvement in Young Americans for Freedom next fall."
About the Writer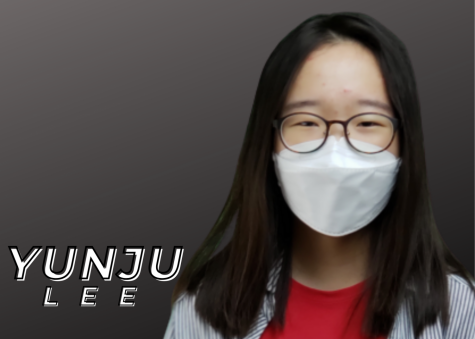 Yunju Lee, Managing Editor/Features Editor
Yunju Lee is the Features and Managing Editor on the McIntosh Trail. This is her third year on the staff and her second year as the Features and A&E...