April 19… reflections of a senior year that flew by
As senior year is coming to an end, many thoughts are wandering through students minds. Students are wondering which colleges they are going to go to or even apply to and wondering what they are going to do for the rest of their lives. Senior year has flown by and within the blink of an eye graduation will be here.
High school is often known for being one of the best times of your life. The years go by fast and that is why every experience during high school should be cherished. "Joining the lacrosse team is one of the best decisions I've made, said senior Jacob Mccann. It was an opportunity to meet new people while trying something new.¨
Attending high school sports shouldn't be as overlooked as it is. Those games can often be unforgettable, so go to every basketball and football game and show school spirit. Participating in certain themes for the game can make the games more fun. Painting up for the games and wearing the assigned theme with your class is something that will always be remembered. "The basketball games are something I will always remember," said senior Courtney Collins. "I loved when we played against Starr's Mill, those were always the games that had the most school spirit."
These times should be cherished because one day it will all just be memories. Senior year is here before anyone expects it to be and this will be the last year to participate in any school events.
Senior year can be known as a relaxing easy year or a stressful hardworking year, depending on what classes you take. Some students choose to take classes that are less challenging so they don't have to stress their last year of high school. This year can already be difficult dealing with the process of college. Therefore, choosing less challenging classes could make your senior year be a breeze. "Last year I took accelerated pre-calc and struggled, so for my senior year I wanted to take something easier like stat," said senior Lilia Carrington. According to many students, junior year is where many students struggled. In order to have a less stressful senior year, many students decided to take classes that wouldn't be as challenging. ¨During my junior year, I had trouble with physics, so for my senior year I knew it would be better to take an easier science like environmental¨ said senior Jermaine Hall.
This is the last year of high school. The last time you will walk through a hallway with all the people you grew up with. High school is a time to do things you didn't think you would do and meet new people and make countless memories. As this year is getting closer to the finish line, you might as well make the most of it while you still can.
About the Writer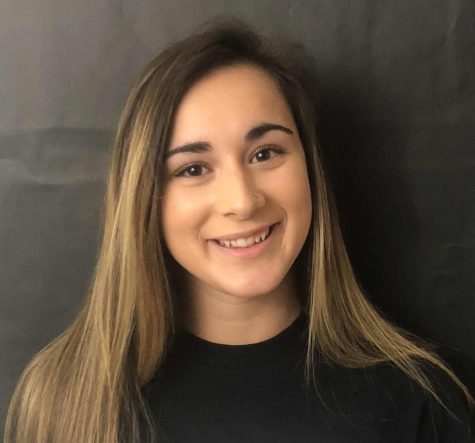 Cailey Hardman, Staff Writer
Cailey Hardman is a senior at McIntosh High School who will graduate this school year, 2019. She has been a resident of Peachtree City all her life and...