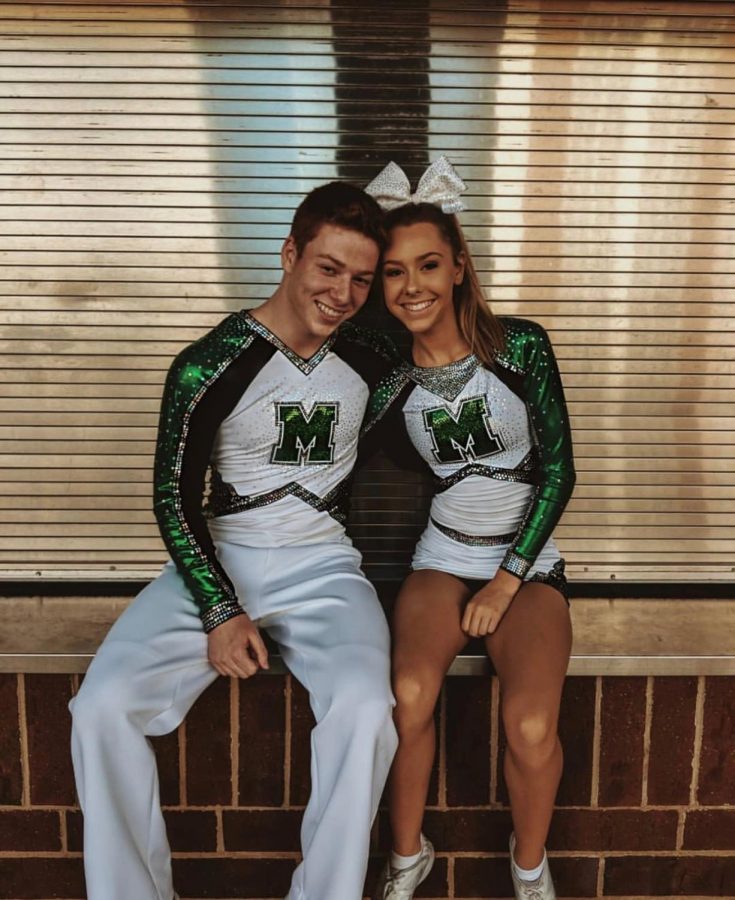 Humans of McIntosh: Meet Bennett Cate
Senior Bennett Cate has been cheering for a year and a half. He joined the McIntosh cheer team last year where he competed with the JV team. For the team's 2018 season, they moved into a coed division in order to have Bennett as a part of the varsity competition team. This season, Bennett spends at least twelve hours a week cheering with the team.
Bennett's favorite memory from cheer was after the teams Starrs' Mill Invitational performance. He said, "After we finished performing, it felt like the whole gym came up and asked to take a picture with me. People I didn't know asked for a picture and told me I was amazing. I felt like a celebrity."
Overall, Bennett feels like cheer has had an influential impact on his life. He has expressed that since starting cheer he has become more open to new friends. He also feels as though he has learned "what it means to be a real team."
This year, personally, he hopes to improve his one man stunting. The team as a whole has become very close this season. Bennett added that "Our personalities mesh really well together and we are one big family."
At the state championship of the team's 2017 season, they tied for first place and were given second based on the judge's personal opinions. Although Bennett was not on the varsity team last year, he said that this season "We know how hard we have to work to win state this year, and we are working hard and motivated to win the State Championship title."
Outside of the competition cheer team at McIntosh, Bennett is also the Chief on the sideline at varsity football games. He said, "At first, it was really weird because all my peers were staring at me, but as time passed, I got more comfortable and am now able to enjoy it more."
Bennett's twin brother, Ryan, is a captain of the varsity football team. Bennett has described the experience of cheering for his brother on the sideline as fascinating. He said, ¨I get really excited when I watch him make a good play, but also laugh when he gets nailed. When he doesn't get up right away, I get a little bit concerned; however, when he does get up, it's relieving and I start to laugh again.¨
Besides cheering and participating as the Chief at football games, Bennett is also a pole vaulter for the track and field team and a swimmer. He coaches his neighborhood's swim team and at Rock Athletics for cheer. When he isn't playing a sport or coaching, he mostly enjoys spending time with friends and walking his dog, Ellie.