Rubik's Cube Speed Battle Competition
On Wednesday, November 28 the Rubik's Cube Speed Battle Competition took place in room 112 after school.
The stakes were high and tensions were building with $100 gift card for first place, $50 gift card to second place, and $25 gift card to third and fourth place. Although these cash prices were an incentive to some of the Rubik's cubing competitors, there were some competitors that had a true passion for Rubiks cubing.

"
Rubik's cubing isn't everything; it's the only thing."
— Rishab Kolachina
The Rubik's Cube Speed Battle Competition consisted of three rounds where two competitors faced off against each other each receiving 20 seconds to their cube after their opponent mixes up their cube. As soon as the Rubik's cube is touched by a competitor time begins and stops when a competitor lets it go. The fastest four competitors will be placed in a head-to-head tournament where Rubik's's cubes are solved simultaneously. In this case, the four fastest competitors were Rishab Kolachina, Leonard Xu, Daniel Escudero, and Carlos Oceguera. The winners of this round was determined by best 2 out of 3 trials.
The two competitors that won that round were Rishab Kolachina and Leonard Xu, who would move on to the next round where the winner would be determined best three out of five trials.
"It was great meeting up with new people and comparing our speed solving skills," said junior Daniel Escudero. The competition finally came to an end, and the winner was Rishab Kolachina. In second place was Leonard Xu, in third place Daniel Escudero, and fourth place Carlos Oceguera.
About the Contributor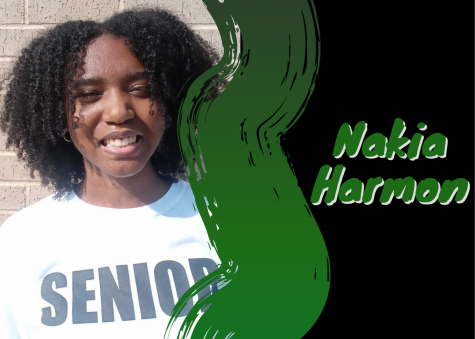 Nakia Harmon, Opinions Editor
Nakia Harmon has served on the McIntosh Trail for four years. This will be her third year serving as the Opinions Editor of the McIntosh Trail. She will...