How to Survive Thanksgiving: A High School Perspective
Hang on for a minute...we're trying to find some more stories you might like.
As the holidays approach, many people are in merry spirits as they anticipate the food, company, and celebrations in store. However, one thing that is commonly overlooked during the holidays is the stress family members put on each other.
While time spent with extended and even immediate family can be stressful and draining, it is important to cherish the moments shared with them. In order to do so and survive these holidays to the best of your ability, follow these simple tips and tricks.
Know the menu beforehand, especially if you have dietary restrictions.

If your Aunt Susie is making her traditional, disgusting chicken gizzard casserole and no mac and cheese is on the menu, you can bring a dish that you actually want.

Look your best.

Maintain a nice appearance or else the turkey isn't going to be the only thing getting roasted.

Bring family.

Invite family that you actually like and surround yourself with your closest friends, so that you can have people you would really like to spend time with.

Have a go-to response to questions

. We all know that extended families are constantly asking, "When did you get so old?" and "Do you have a boyfriend yet?" so have answers already prepared and make sure to avoid TMI! Instead of explaining you and your significant other's last date night, just say that you two are doing well.

Try and talk to everyone.

Talk to family before they can talk to you, so they don"t think you're avoiding them. Ask them simple questions that lead to short answers, so it seems as if you care, but you won't have to deal with all of their life stories.

Be a help.

Help make the food and/or clean, so they can't gripe at you for doing nothing.

Sit at the kids' table.

The kids' table is always the best option because you're the leader and no politics are talked about.

Sit Carefully.

Pick who you sit next to at the table very carefully, so that you can enjoy your meal to its full extent. If Uncle Bob decides to make a seating chart, don't fret! Just switch the card to where you want to sit when he isn't looking.
The Waiting Game.

After the meal finishes and everyone is stuffed (lol), the wait for family to leave can be a struggle. Lighten up the party by suggesting to play a game. In my personal experience, Cards Against Humanity is the way to go because it's easy to play and can end at any time.
Have a good time!

Try and enjoy all the company as much as you can, no matter how annoying they may be
In my past Thanksgivings, I've learned the stress of the holiday the hard way, and throughout the years I have gained more knowledge on how to deal with my loved ones and have finally found ways to thoroughly enjoy the holiday. By following these simple steps, Thanksgiving can be full of fun, as opposed to stress. Don't let the excitements of the holidays distract from the most important aspect of all: family.

About the Writer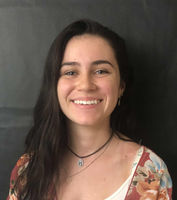 Marissa Shockley, Staff writer
Marissa Shockley is a sophomore at McIntosh High School. Her hobbies are photography, writing, and editing photos and videos. Extracurriculars that she...