Marching Band Competes in First Competition of the Season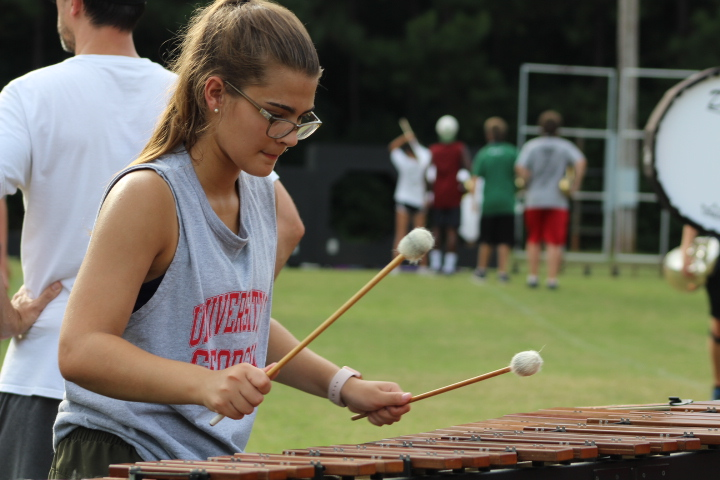 Only six weeks into the new semester and McIntosh teams have already been taking home dubs left and right. While most students are focusing on the JV and Varsity football teams, students and staff sometimes forget to admire some of the other teams around campus, such as The Spirit of McIntosh. The marching band has been preparing for their first show: "Sweet Dreams and Beautiful Nightmares" since mid-summer and are currently putting on the final touches for their first competition on this upcoming Saturday. With up to over 24 hours of work put in each week, the band feels like they are more than ready for the comp. The band already has around 90 percent of the final show mastered, which is much faster than previous years of the marching band has accomplished.
"We are really happy with the progress we have made. We feel like we're further along this year than we have ever been before in the history of the program." said band leader Barbara Baker.
Drum Major Brett Goss also admits that the marching band has been doing exceptionally well this season compared to past years. "We've been preparing by really focusing on the field during practices and being efficient while rehearsing," Goss said. The band has been having more practices and sections, along with enforcing more individual practice time.
"This season has been a lot of work and it conflicts with a lot of my other activities and can sometimes get in the way with school work, but in the end it's all worth it," said sophmore percussionist Brianna Perez.
Aside from the stress, band members are more than excited for the competition season to begin. Some students in the band have admitted that this is their favorite year yet.
"I get an immense feeling of satisfaction being able to put everything together and seeing my section flourish," said junior percussion leader Tate Thornton. "I can speak on behalf of the band when I say we are more than excited to see how our hard work has paid off."
On Saturday, September 22, the Spirit of McIntosh, along with numerous other high schools around the state, are traveling to Allatoona High School in Acworth, GA to compete in The Conquest marching competition. During the competition, the band will be performing songs such as "Sweet Dreams," by Eurythmics; "Dream On," by Aerosmith; "Scheherazade," by Nikolai Rimsky; "Pure Imagination," by Josh Groban; and "St. Michaels The Archangel".
"I've been in concert band since middle school and I've never had the time to be a part of the marching band, but I love watching them and I am really excited to see the final product of their show," sophomore Parker Henderson said.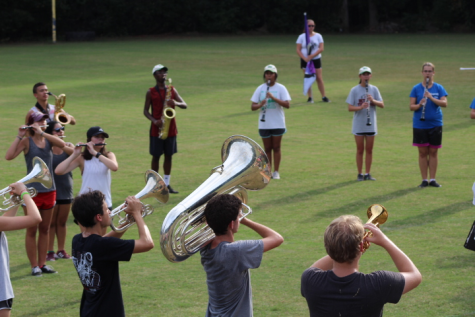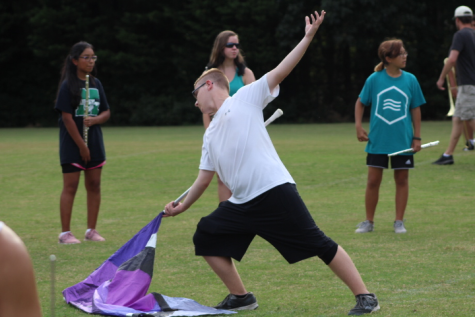 About the Contributor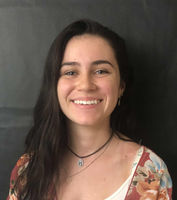 Marissa Shockley, Staff writer
Marissa Shockley is a sophomore at McIntosh High School. Her hobbies are photography, writing, and editing photos and videos. Extracurriculars that she...