Aloha, MHS – Chiefs Football Theme of the Week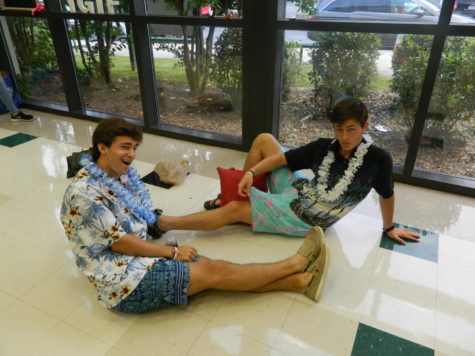 Look for your flowered leis, don your Hawaiian shirts, and pull on your pool floaties because Friday's football game will feel like you took a flight 4,500 miles out to the islands of Hawaii. The beautiful vacation destination will be coming to Mcintosh High School for the first home game of the season.
"I'm gonna be dressed as a dad that looks like he is on vacation," said senior Morgan Hurd.
Davian Boxhill planned out his gamewear. "I'm wearing my hawaiian shirt, with a lei, and a little hat," he said.
Chiefs, come to the game tonight with your Hawaiian gear on because this will be a trip you'll never forget. Can't wait to see you there. Aloha!