Substitute teacher enjoys her classes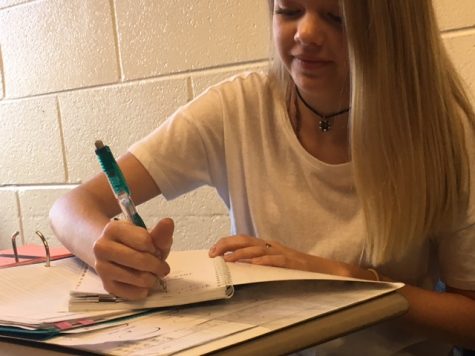 It is common for substitute teachers to fill in for a teacher for a day, but it is far less common for one to sub for over two months. However, this is exactly the position in which substitute Spanish teacher Senora Sanchez finds herself, as Senora Barnett is on pregnancy leave until November.
Senora Sanchez said, "I'm very impressed with the school. I feel like [the processes] and everything are very smooth. The teachers collaborate, everyone's very polite, so I've enjoyed being here."
Students are enjoying Senora Sanchez's class. Freshman Lily Pitcher said, "I like Senora Sanchez because she's nice and she doesn't care when we eat food!"
Senora Sanchez is known by students as having a good attitude as well as being open to help students who may need it before school.
Senora Sanchez said, "The students have been very respectful and they enjoy Spanish very much, so it's been a joy to be here with them."