10 great PTC restaurants for Valentine's Day
This Valentine's Day, people all over town will go on dates with their special someone or just go for a fun dinner with friends. Either way, these local restaurants are sure to provide great food at a decent price this holiday.
some information courtesy of urbanspoon.com
| | | |
| --- | --- | --- |
| Restaurant | Price Range | Description |
| Pascal's Bistro | Moderately Priced | Pascal's Euro-American restaurant with some French cuisine as well. With a romantic atmosphere, live music, and outdoor dining, it would be a great place to eat. |
| Georgia Shrimp Company | Higher Priced | The Shrimp Company is a well-known restaurant of Peachtree City that never goes out of style. Shrimp Co. also features live music and a calm atmosphere. |
| Thai Spice | Moderately Priced | Thai Spice, located in the Avenue, not only serves great Thai food but also features vegetarian options as well as a romantic and open setting. |
| Nikko | Fine Dining | Nikko specializes in delicious Japanese cuisine. The restaurant is, however, sure to be packed and can become slightly crowded but the wait is definitely worth it. |
| Green Ginger | Moderately Priced | Green Ginger is a rather popular Asian fusion restaurant specializing in sushi. They also serve Japanese and Chinese cuisine at a reasonable price in a cool, romantic style restaurant. |
| Carrabba's Italian Grill | Moderately Priced | Carrabba's is known for its great Italian cuisine as well as its romantic setting. With dim lighting and classy seating it is sure to be a great choice for Valentine's Day. |
| Mr. Fuji | Higher Priced | Mr. Fuji, located near Target, is similar to Nikko. They serve fine Japanese cuisine but in a slightly different setting and at a lower price. If you want good Japanese food for a lower price, I recommend Mr. Fuji. |
| Due South | Moderately Priced | Due South is a new restaurant to Peachtree City but is already a hit. Serving seafood as well as a mix of soul food, Due South is a wonderful place to dine if you really want a full meal for your price. Due South is also open late and provides outdoor seating. |
| The BeiRut | Moderately Priced | With outdoor seating and a cute romantic setting, The BeiRut would be a wonderful place for a sweet Valentine's date. Vegan menu choices and live music also add to the restaurants high recommendations. |
| Ted's Montana Grill | Higher Priced | Ted's, like Thai Spice, is located in the Avenue. Also known to have a romantic setting, this steakhouse and grill is even recommended by critics from Zagat and the Atlanta Food Critics. |
About the Writer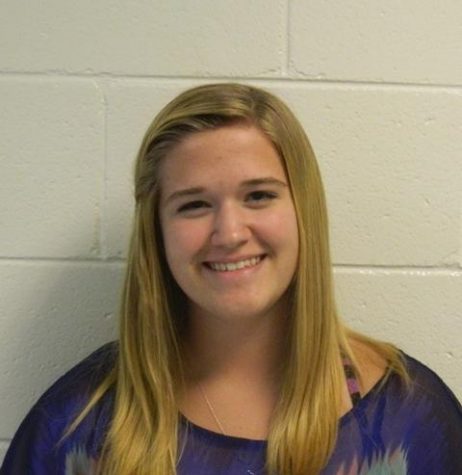 Savannah Massingill, Staff Writer
Savannah, 15, loves to sing, write, and be creative. She enjoys reading and watching scary movies. Savannah is a fan of the musical theatre group, StarkidPotter....