The Guardians of the Galaxy Hit the Pictures for the Third Time
Guardians of the Galaxy Vol. 3 Releases in Theaters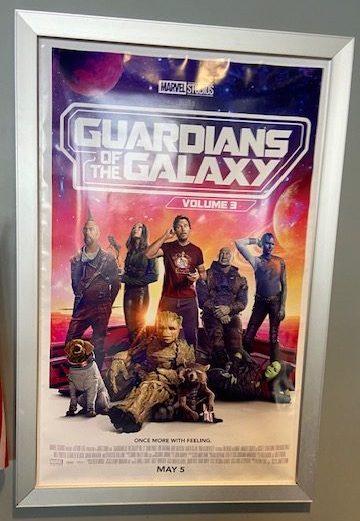 Marvel has released their third installment for the "Guardians of the Galaxy" movie series. "Guardians of the Galaxy Vol. 3" released on May, 5 2023. Directed and written by James Gunn, and produced by Kevin Feige who have both previously worked on the last two "Guardians of the Galaxy" movies. "Guardians of the Galaxy Vol. 3" has already made $660.6 million at the box office since opening weekend.
This feature-length film stars actors such as: Chris Pratt, Zoe Saldana, Karen Gillan, Sean Gunn, Vin Diesel, Dave Bautista, Pom Klementieff, Bradley Cooper and Chukwudi Iwuji, with music done by John Murphy
Still reeling from the loss of Gamora (played by Saldana), Peter Quill (played by Pratt) must rally his team to defend the universe and save Rocket (played by Cooper), who has been knocked down severely. If the mission is not completely successful, it could lead to the end of the Guardians as we know them.
The score of the movie is very high, earning an 82% from critics on Rotten Tomatoes, and a 94% coming from audiences. On IMDb, it scored 8.3/10. This movie deserves a ton of love and is a super fun adventure that I would definitely recommend to anyone who loves the "Guardians of the Galaxy" or just likes Marvel Studios in general.