Rihanna Becomes a Billionaire
Early in August, Rihanna was named a billionaire by Forbes. She is estimated to be worth about $1.7 billion. She is the second wealthiest female musician in the world and the richest female entertainer in the world, next to Oprah. Growing up, Rihanna had to deal with her father struggling from addiction, and her parents marital problems including their divorce when she was 14 years old. When Rihanna was a teenager, she turned to music to help relieve stress and take her mind off of family problems she had at home.
In 2005, Rihanna got an audition with a record label company that is led by rapper Jay-Z. Aug. 2, 2005 she released her first single, "Pon De Replay," which became number two on the Billboard singles chart. After Rihanna's first single, she blew up and her fame greatly increased very rapidly. Rihanna has been releasing music since 2000. She has also taken a few acting roles in some movies including: "Guava Island," "Ocean's Eight," "Home," and many others including some about herself. In September 2017 Rihanna launched her makeup line called "Fenty Beauty." "Fenty Beauty" is Rihanna's self-made business where she sells makeup products, skin care products, perfume and much more. Her business went booming and she now can barely keep her products in stock. Her makeup line is the main reason for her billionaire status along with her music career.
When asked about her opinion about Rihanna becoming a billionaire junior Mahika Patel said, "Her music and her contributions to the beauty industry, Rihanna worked hard and with the help of her incredible audience she made herself into a billionaire.
Senior Faith Miller said, "Rihanna definitely deserves all that she got from her music career. She was one of my favorites when I was younger and her voice and vocals are so unique."
"I find it cool, like I'm proud of her. It's kind of weird to me that people in younger generations won't know her as an artist though, like they know her as a makeup artist while I think of her as a singer," said junior Amy Marker. "It's kinda crazy lowkey but I'm very proud and happy for her."
Freshman Ries Williams said, "I think that for young girls in our society, having an example of a strong female in power shows our young that are even coming from the poorest families you can still strive to achieve your best."
About the Contributor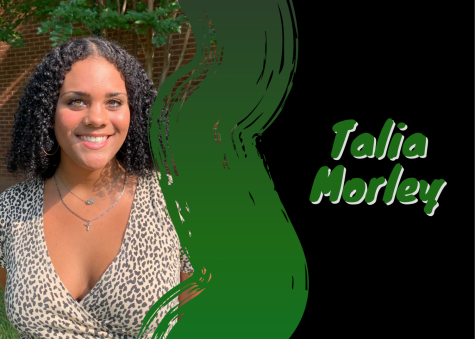 Talia Morley, Staff Writer
Talia Morley is a junior at McIntosh High School. She recently joined the two award-winning journalism program for the online news site the McIntosh Trail...