Wonder Woman and Wonder Woman 1984 Review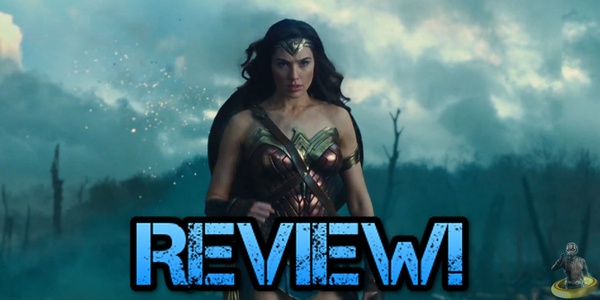 Wonder Woman, a DC Comic icon, is an icon for young girls. She is strong, powerful, inspiring and everything a young girl would like to grow up to become. She was created in 1941 and has been an inspiration for generations.
The movie "Wonder Woman" was a hit when it came out in June of 2017. The costumes were on point, the acting phenomena, and even down to the storyline it seemed that this movie was a crowd favorite.
I first watched this movie in theaters when it was released with my dad and brother. In theater, it was an out-of-world experience and I fell in love with the movie and watched it so many times when it came out with the digital copies.
The basic plot is an Amazon Princess, Diana (Gal Gadot), leaves her secure and hidden island to find the God of War, Ares (David Thewlis). She wants to end the war, at the time WW2, by killing Ares. She travels and finds him with the help of a pilot spy, Steve Trevor (Chris Pine), who takes her through the war in hopes of ending it. Diana has with her the Lasso of Truth, the "Godkiller" which is a sword gifted to the Amazons by Zeus and a shield. The ending of this movie which you have to watch to find out for yourself is shocking, and you learn more about Diana throughout the course of this movie.
If this movie had to be scored 5/5, I would definitely give it a 5.You will be on your toes the entire movie and you will always be surprised by the events. There is a perfect balance between romance, action, and suspense.
Dec. 25, 2020, the movie "Wonder Woman 1984" was released for the public on HBO. This movie was very different from the first Wonder Woman. This movie had much more of an inspirational feel to it because it was more of a movie where we can see Diana's extreme character growth and her personality after the war and after losing the man she loved. The feel of the movie came as a major shock because, like myself, many were thinking this would be another action packed movie. I really enjoyed this new view.
In this movie, Diana has been working at a museum and when a collection of artifacts come in, one stone in particular draws a little attention. Fast forward a bit, Maxwell Lord, the CEO oil mining company, is given the stone and makes a wish. This stone grants one wish but there is always a price and the story goes on for Trevor coming back and many other wishes being brought to life. Near the end, Diana's new friend makes a wish that transforms her into a frightening she-beast. The movie continues until Diana is forced to relinquish her wish which brings her to tears once again and she goes on to find Lord. She speaks to the entire world on a broadcast and convinces the entire world to relinquish their wish as well, and the movie ends with Diana as the victor.
There are definitely some differences between the first movie installment and second, but it is still an amazing movie to watch. I would give "Wonder Woman 1984" 4/5 stars and it is definitely still one to add to your watch list.
"Wonder Woman" was about WW2 and all the violence that Diana was made to stop. She goes through a daring adventure throughout England and the war. We can see how Diana learns about the modern world after leaving her sheltered life. However, "Wonder Woman 1984" shows us how Diana's character has grown and thrived in our world and it shows us the growth she had from her old naive personality and how she became more solemn and work focused.
I would definitely recommend these movies for anyone who was looking for a new movie to watch.
Donate to McIntosh Trail - The Student News Site of McIntosh High School
Your donation supports the student journalists of McIntosh High School. Your contribution will allow us to purchase photography equipment and cover our annual website hosting costs.
About the Contributor
Rebekah Bushmire, Editor-in-Chief
Rebekah Bushmire has been on The Trail staff for going on three years and will be serving as the editor-in-chief for the 2022-2023 school year. She is...