Fun Act Play: Everyone Gets Eaten By Sharks
The McIntosh Drama department puts on two one-act plays every fall of each school year. One is called the competition one-act, which is usually a more serious drama that goes to competitions around Georgia. The other one is called the fun act, a more lighthearted comedy that is most of the time student-directed. This year, the fun act is called Everyone Gets Eaten By Sharks, a play about people getting eaten by sharks in ridiculously funny ways.
The drama teacher at MHS is Ken Buswell, normally directs the competition one-act play for the school. For the fun act, he elects either drama alumni or current McIntosh students to direct the play. Buswell, however, does have some criteria for a student or alumni that are in charge of directing a whole show. Mr. Buswell states clearly that "I chose somebody that I know can handle the job and someone that I've worked with before." This year, Buswell has elected Audrey Kazonyi as the student director for this year's fun act. Kazonyi is a McIntosh class of 2019 alumni that now currently attends Georgia State College. During her high school years, she had a high involvement in the drama department, including being the stage manager of the one-act last year, Student Body.
The audition is composed of two different elements. First, the auditionees perform a memorized monologue of their choice. They get to choose any monologue and memorize it before the audition to perform. Then, auditionees are given what are called cold reads of the script itself. Cold reads are random scenes that the auditionees are given from the script and are asked to perform.
While the audition is quite stressful, seeing your name on the cast list can make you forget all about it. The cast list was posted last August 31 at http://mcintoshtheater.org/.
About the Contributor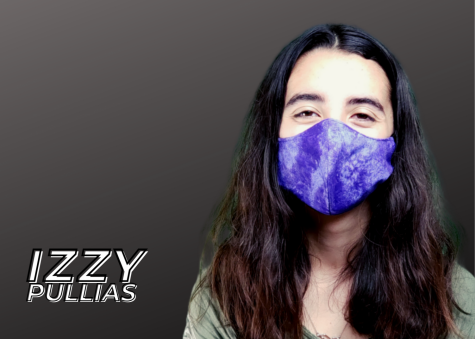 Izzy Pullias, Arts & Entertainment Editor
Izzy Pullias is a junior at McIntosh High School. It is her second year on the Trail staff and she is the Arts and Entertainment editor for the Trail....