McIntosh Students Attend Shaky Knees Music Festival
Hang on for a minute...we're trying to find some more stories you might like.
The annual Shaky Knees music festival was held May 3-5 in Downtown Atlanta. The three day music festival took place over the first weekend of May and was welcomed with mostly sunny weather and only showers on and off on Saturday.
"The weather really worked out in our favor. It was super warm at points, but then the rain would come back and cool us off. Although, my friend did pass out because of dehydration on Sunday," said sophomore in attendance of the festival, Olivia Hite.
This year's lineup hosted performers such as Tame Impala, Beck, Cage the Elephant, and Incubus. In previous years, Shaky Knees has also hosted other headliners such as The Pixies, Florence and the Machine, The 1975, and The Lumineers.
"It was a great experience to be able to see some of my favorite bands while being surrounded by good friends who made the atmosphere even more enjoyable," said senior in attendance, Maddie Conlon.
McIntosh students have enjoyed the Shaky Knees festival since it was brought to Atlanta in 2013. While it's not as big as Music Midtown, the festival draws in a big crowd of people from around the Atlanta Metropolitan area- with the McIntosh population being no exception.
Sophomore Gabby White was present for two of the three days the festival took place. "The crowd for Shaky Knees was a lot smaller than the Music Midtown one back in Sept., but this was actually a blessing in disguise because it wasn't overly crowded and sweaty," said White.
Because Shaky Knees doesn't have as big of a reputation and the bands are considered more indie than pop, those that were in attendance had a unique festival experience. While some people had anticipated seeing their favorite bands for months and bought tickets early when they went on sale this past Jan., others had different experiences.
Senior Ashby Boland, of her last minute decision to go to the festival, said, "I went to the festival super spontaneously. I literally bought a ticket thirty minutes before we left because I only went to see Tame Impala. Either way, it was a great time and I enjoyed every minute."
Whether those in attendance had been looking forward toward the festival for months prior, or even half an hour prior, the show was enjoyed by many McIntosh students.
One such student in attendance of the festival was freshman Natalie Thomas. "Shaky Knees had the greatest vibe and everyone there was just so down to Earth. There is nothing negative to be said about my experience," said Thomas.
Shaky Knees has come to its conclusion this year but, its sister festival, Shaky Beats, is being held May 10-11. While Shaky Knees is geared more toward indie and rock fans, Shaky Beats is more so for those that are fans of electronica

About the Contributors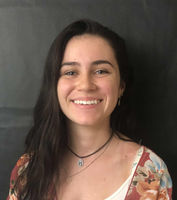 Marissa Shockley, Staff writer
Marissa Shockley is a sophomore at McIntosh High School. Her hobbies are photography, writing, and editing photos and videos. Extracurriculars that she...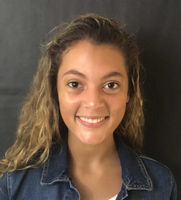 Katrina Skonberg, Opinions Editor
Writer Katrina Skonberg is the McIntosh's Trail Opinion Editor for her second year. Outside of journalism, Katrina runs for cross country, swims on McIntosh's...