2019 Blockbuster Line-Up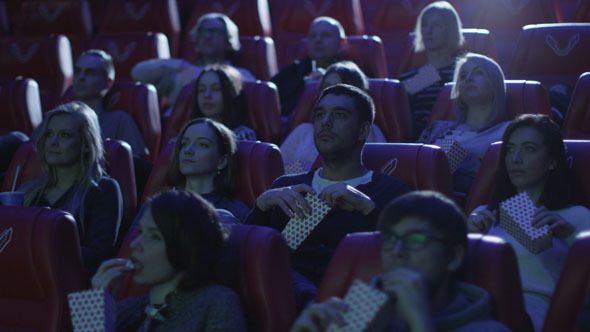 The blockbusters of 2018 are long gone, and the whirlwind of 2019 blockbusters are now on the horizon. This blockbuster line-up will mention everything from the trailers of movies that you've probably viewed almost a million times on YouTube to childhood classics finally being set into motion on the big screen. Now would be the perfect time to take out your phones to create STMD (Save The Movie Date) on your calendars. Worrying about a movie that will suite the taste of everyone in your squad should be the least of your worries this year. A variety of movies are hitting the big screen this year.
One of the hard-hitting blockbusters hitting the theaters this year is Avengers: Endgame which will be released on Apr. 29th. According to Variety, the trailer of Avengers: Endgame was viewed 289 million times in its first 24 hours being released setting a new record for most views. In Avengers: Endgame, the remaining Avengers left after being colossally defeated by Thanos which includes Thor, Black Widow, Captain America, and Bruce Banner must conjure up a way to revive their fellow fallen Avengers in order to defeat Thanos in order to restore balance and order back to the universe, and amongst this as shown in the trailer Tony Stark sends a message to Pepper Potts while he's aimlessly drifting off in space as his oxygen supply begins to decrease. The Marvel Cinematic Universe hits us with another whammy which is Captain Marvel that is released prior to Avengers: Endgame on Mar. 8th. According to Comicbook, the Captain Marvel trailer was viewed over 109 million times in 24 hours. Captain Marvel is a new superhero being introduced into the Marvel Cinematic Universe about an Air Force pilot named Carol Danvers whose DNA becomes intertwined with the DNA of an alien during an accident which gives her the superpowers of strength, energy, and flight. As seen in the trailer, Samuel L. Jackson appears as a younger Nick Fury since Captain Marvel is set in 1995. Since the buzz about those two blockbusters has been put out there, seeing people camped outside movie theaters on March 8th and April 29th shouldn't appear to you as a surprise.
This year some very familiar faces from your childhood are reappearing on the big screen. Sheriff Woody, Buzz Lightyear, and the entire toy story crew are finally back for Toy Story 4 with a few new editions and is set to be released in theaters on Jun. 21st. As seen in the trailer that has been released, the entire toy story crew is holding hands with each other which includes Hamm the Piggy Bank, Mr. and Mrs. Potato Head, Rex the Dinosaur, Slinky the Dog, and of course the original duo Woody and Buzz while Judy Collins' cover of Joni Mitchell's " Both Sides Now " plays until an unexpected character who appears as a humanlike spork named Forky comes into view yelling, " I don't belong here! " while trying to leave causing the other characters to fall on each other. The plot of Toy Story 4 is set to be about Bonnie who is Woody's owner adding Forky who was a spork that became a craft project to her toy collection. The plot has also been set to be about the gang of toys embarking on an adventure in a carnival, but who knows what type of antics the toys might get into this time. Another movie coming out this year that Hollywood seems to can't " let it go" is Frozen 2 which is set to be released in theaters on Nov. 22nd. In Frozen 2, Elsa the Snow Queen and Anna her sister set off on an adventure far away from the kingdom of Arendelle. If that blockbuster line-up doesn't take you on a trip down memory lane, I don't know what will.
This year Disney is transforming some of its most classic animations into live action adaptations. One of Disney's first live action adaptations being released in theaters this year is Dumbo which hasn't been on the big screen since 1941 and is set to be released on Mar. 29th. Dumbo will be about the owner of a struggling circus enlisting a man and his two children to care for a newborn elephant that can fly who is referred to as Dumbo, and this movie will be heavily influenced by its director which is Tim Burton. Another one of Disney's live action adaptations coming out this year that will take us to " a whole new world " is Aladdin which is set to be released in theaters on May 24th. Aladdin will be a romantic musical based off the animated adaptation about a poor young man named Aladdin who ventures through the fictional city of Agrabah care free until he finds a lamp and frees the genie in the lamp who grants his wishes, and he soon learns that the lamp leads to trouble as he falls in love with Princess Jasmine who only knows Aladdin as his privileged self due to his wishes granted by the genie. The live action adaptations of those Disney classic animations makes the magic of Disney feel as though it is in the air.
This has been a lot to take in all at once, but take a deep breath and grab a red pen along with a calendar and start saving the dates. Put on your game face and get ready to hold down your spot in the ticket admissions line and step up your game at concessions. The year of cinema is upon us and is full of a wide selection of movies to choose from. Now, wouldn't be the perfect time to zone out because no one ever knows what celebrity might just pop up in a movie here and there. As mentioned earlier, there is an entire line-up of movies coming out this year, so grab your squad and take a trip to the movie theater.