Creed II Review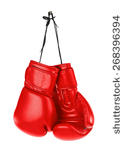 After the unexpected success of Ryan Coogler's Creed (2015), the pressure for a solid sequel was very high, and, for the most part, director Steven Caple, Jr's Creed II delivers.
Creed II sees the return of stars Michael B. Jordan, Tessa Thompson, and Sylvester Stallone. It also revives another iconic Rocky villain as Dolph Lundgren returns as former Soviet boxer Ivan Drago. Drago, as Rocky fans might remember, killed Adonis Creed (Michael B. Jordan's) father Apollo in a boxing match in 1985's Rocky IV. In Creed II, Adonis is out to get revenge for his father's death by taking on Drago's son Viktor, who is played convincingly by real-life German boxer Florian Munteanu. Along the way, Adonis experiences personal trials and changes, such as marriage and the birth of his daughter, who is born deaf.
There are a few odd elements of the plot here, like how Adonis's mother Mary Anne (played wonderfully once again by Phylicia Rashad) is on good terms with Rocky even though he is partly responsible for her husband's death, and the seemingly random location of the final bout in Russia even though the hostile environment for Adonis is not emphasized at all. However, these holes are not too distracting and might only be picked up by true Rocky fans.
The thing that makes this sequel a worthwhile experience is the acting. Michael B. Jordan continues to cement himself as a generational talent and Tessa Thompson is again rock-solid in her portrayal of Bianca, Adonis's wife. Sylvester Stallone is once again loveable and authentic as a weathered-down Rocky Balboa and even Dolph Lundgren gives a solid performance as an older, desperate Ivan Drago.
The fight scenes are very realistic, and the film does a good job of honoring the Rocky series while simultaneously leaving its own mark. If future Creed sequels are made, which seems likely given Creed II's great success at the box office so far, the franchise might want to stop bringing up old Rocky plots and backstories and start giving Adonis more up-to-date challenges to face. However, the formula works well enough in Creed II, and although it doesn't deliver the knockout of Ryan Coogler's original film, it still goes the distance as a worthy sequel.