One Act, Many Important Messages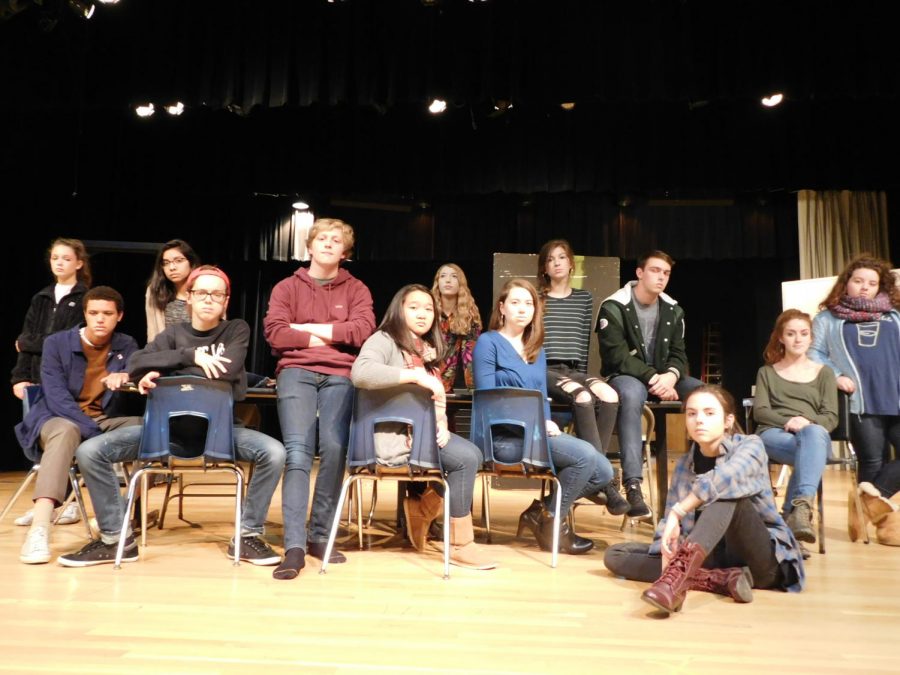 The McIntosh Drama department put on their yearly Competition One Act with the theme of Sexual Assault. Drama Teacher Ken Buswell laid out multiple scripts for the cast to choose from at the beginning of August. The script by playwright Frank Winters appealed to the cast as an important topic that would be impactful to viewers.
Senior Diana Avina, who played Lucy in the play, was ecstatic when the script was laid out. "It seemed that it would be challenging and provoke a different, more vulnerable side to my acting," Avina said.
In Winters' original script, which was meant for college students to perform, there was too much graphic detail and language which was edited for the high school level. By editing the script, Buswell needed permission from the playwright, and the cast had the amazing opportunity to Skype with Winters himself. The McIntosh Drama department is the first high school to perform this script. "It is honest and talks about something that needs to be talked about," said Buswell. Five years ago, a similar one act was performed and had the themes of domestic violence, so this one act is not the first time the department has put on an emotional and moving performance.
Partnering with the Southern Crescent Sexual Assault and Child Advocacy Center, the department raised $1700 dollars.
The opening scene begins with a group of students in a darkened room. The students are all gathered by their friend Sarah, played by Anna Seville, who has a videotape of an assault at her house party from weeks ago. Initially, Sarah does not admit what all is on the tape, and her friends, April (Ava Whiteley), Liz (Emma Skaggs), and Ron (Iain Hemenway) contemplate if it is even a big deal. The high school students have scholarships and are involved in their school, and do not wish to get involved with the tape in fear of ruining their own lives. Ultimately, in the end, the students do not involve themselves with the matter because they are afraid of getting in trouble. Senior Clay Lawhead, who played Pete, said, "We are selfish when it comes to important matters and often we choose to put ourselves over those who are really the hurt ones."
McIntosh went on to perform this act at the state competition held at Whitewater High School and placed Second overall. Senior Ava Whiteley and Senior Iain Hemenway won best actress and actor in the region, respectively. Senior Grace Kilgore won best-supporting actress. Winners a part of the All-Star Cast include Junior Lydia Campbell and Senior Emma Skaggs.
About the Writer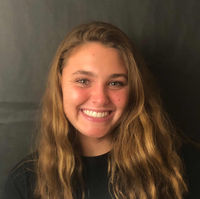 Charlotte Moore, Staff Writer
Charlotte Moore was born on December 2, 2000 in Charlotte, North Carolina. She to Peachtree City in 2006 and began playing soccer when she was seven....