A "Starry Night": How Prom Stacked Up to Expectations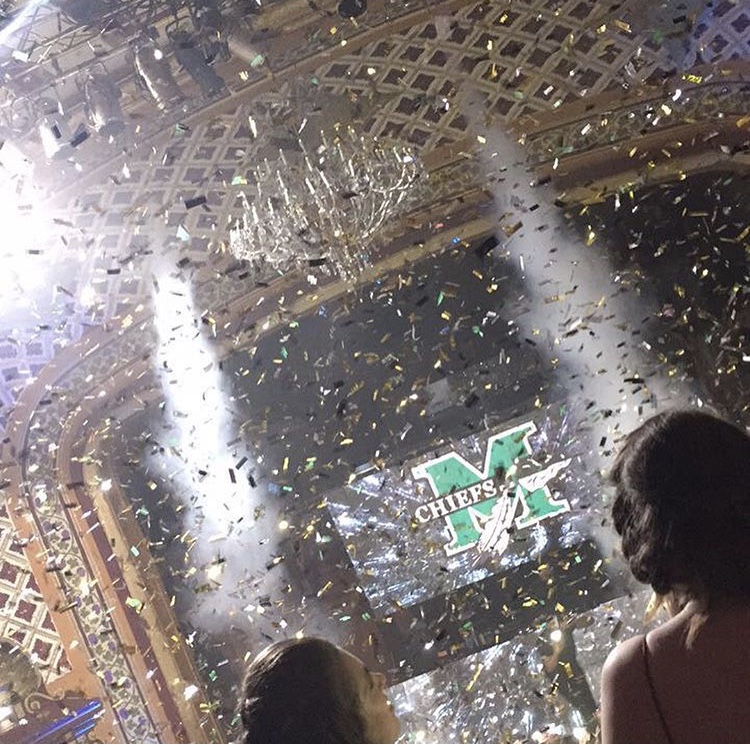 Anna Muh, Staff Writer
April 24, 2018|201 Views
I had always heard amazing things about Prom as an underclassmen, so this year I was extremely excited to be able to experience Prom for the first time. Since this was my first time going, I had no idea what to expect at Prom. Of course, I did have some preconceived notions of what Prom would be like.
This year's "Starry Night" Prom was held at Opera Nightclub in Downtown Atlanta on Saturday, April 14th. I expected a venue decorated to match the "Starry Night" theme with a DJ who played some fun dancing songs. I expected everyone to be dancing the night away with their dates and their friends. And I expected there to be a few slow songs to allow couples to have a nice, romantic dance, just like it was in "High School Musical 3."
However, while I did have expectations, I also assumed that the Disney version of Prom would be nothing like the actual Prom. I was right; looking back on Prom night, I can definitely say that it did not meet any of my expectations at all.
It first began when I arrived at Club Opera. My group arrived at about 7:30, half an hour after it opened, so I expected there to be a fair amount of people there by that point. It was shocking to walk inside to find that there were only a few groups there. I thought that there would surely be people there since it was thirty minutes after the dance started, but apparently I was mistaken.
While it was awkward to be one of the only people there, my group took advantage of the empty club and went to explore. The venue was beautiful. There was an open courtyard lit up in blue and white lights to keep with the "Starry Night" theme. The courtyard had a small fountain and plenty of seating to give dancers in need of a break a spot to rest.
Just past the courtyard was the entrance inside the club. There was a lobby area with a coat check, and just beyond that was a small hallway with tables of food for the Prom attendees. The hallway lead into the main part of the club where the actual dancing was held. There were bars on both sides of the room and a stage at the very front where the DJ was set up. Above the stage was a giant screen with the McIntosh "M" and swirls of color dancing around it. There was also a balcony level which gave an overhead view of the dance floor below.
While the venue was decorated nicely, I had expected it to adhere more to the "Starry Night" theme rather than just setting up blue and white lights and calling it a day.
Things started picking up by 8:00, when more people arrived. Before then, the DJ had been playing what seemed like a mashup of hit songs from 2013, which meant there was not much to dance to. However, he started to play some better music once more people filled the dance floor.
From that point on, Opera Nightclub lived up to its name during Prom. It was clubbing in every sense of the word.
Once everyone arrived, the DJ continually played songs that built up to massive bass drops, strobe lights flashed nonstop, and a few times throughout the night, confetti cannons blasted and smoke from dry ice billowed from the ceiling while students danced.
While the dancing was fun, the club was ridiculously hot and humid. There were times during the night in which I passed boys who looked absolutely drenched in sweat from dancing in the hot room in their tuxes. It was so hot that you could only stay inside for so long until you got overheated and had to go out to the courtyard for some cool, fresh air. That made it a little disappointing for everyone who planned to spend the whole night dancing, like I did.
At about 9:00, the staff of Opera had everyone move toward the back of the dance floor so the seniors could walk across the stage before announcing Prom king and queen.
It took about fifteen minutes for all of the seniors to walk across the stage and for the DJ to introduce all of the senior contenders for Prom king and queen, which meant that no one was able to dance during those fifteen minutes. Oscar Zayas and Sally Gillanders were announced as Prom king and queen, and after they were crowned, dancing resumed again. I had expected there to be a dance for the king and queen as I had seen in all the movies, but my expectations were wrong yet again.
The entire night consisted of about thirty minutes of 2013 pop hits and two and a half hours of electro-dance music. The DJ did not stop for the obligatory slow song until about 9:30, when he played "Perfect" by Ed Sheeran to let couples have a romantic slow dance. Having gone with a large group of friends instead of a date, I did not participate in the slow dance. There went another one of my stapled expectations for Prom.
People started to leave just after the slow dance at 9:30, and everyone was cleared out by 10:00. The Opera staff made sure to usher everyone outside of the venue right at 10:00 so they could go back to their normal club function.
Prom seemed to end a bit abruptly. There was no announcement that it had actually ended. One minute, the remaining people in the club were dancing, and the next, they were being pushed outside to get ready for new club-goers.
While Prom did not necessarily meet my expectations, I had a great time. The student government did an incredible job pulling everything together for an amazing night where students could let go of all of their stresses and just enjoy a night full of dancing and hanging out with friends. I am excited for Prom next year and I'm eager to see how next year's Prom will compare to this year.
About the Writer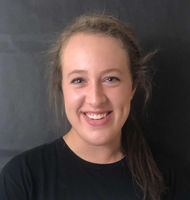 Anna Muh, News Editor
Senior Anna Muh is a two-year returning staff member to the McIntosh Trail. She joined the Trail in her junior year as a staff writer and is thrilled to...