Foreign language students recite poetry in auditorium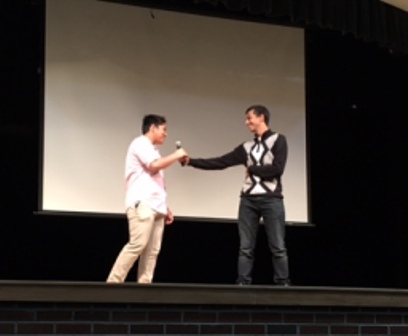 Students from all foreign languages recited poetry in their respective languages on Friday, Oct. 14. Students volunteered from each class to go on stage and recite a memorized poem to the audience of other foreign language students. The students are encouraged to volunteer and to have fun with their presentations.
Señora Togeneri, Señora Ramsey, and Señora Swingshakl even went up on stage and recited. Señora Togneri's native speaker class sang one of the Spanish songs on stage. Señora Ramsey recited the Spanish IV poem, and Señora Swingshakl recited the Spanish II poem with help from sophomore Larbi Mokri.
About the Contributor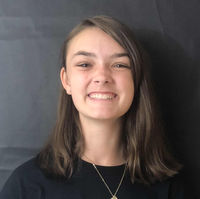 Sylvie Call, A & E Editor
Sylvie Call is a senior at McIntosh and has been with the Trail for three years; this year marks her second as the Arts and Entertainment (A&E) editor....