The 20/20 Experience Takes Timberlake to the Top
It has been seven years since Justin Timberlake's last full album was released. Timberlake, former Emmy and Grammy winner, brings new sound to top charts with his latest album titled "The 20/20 Experience." He is able to incorporate elements of neo soul, which is a form of soul music mixed with contemporary R&B. The structure of the songs on the album resemble those of rock songs from the 60s and 70s.
The first single Timberlake released from his new album is a upbeat song called "Suit & Tie" featuring rapper Jay-Z, which hit iTunes on January 14, and quickly reached the number one spot. The second single from the album was available for download after his performance at the 2013 Grammy Awards, called "Mirrors."
The majority of the tracks have a strong rhythm, and feature lyrics about love, such as "Pusher Love Girl," "Strawberry Bubblegum," and "Spaceship Coupe." It is rare for popular songs to be seven minutes long nowadays, but Timberlake made the seven minute mark the average length of song on The 20/20 Experience– his long and one of his most popular songs, "Mirrors," even hits the impressive 8:05 mark.
The Deluxe Edition of The 20/20 Experience also features two bonus tracks: "Dress On" and "Body Count."
The 20/20 Experience was the fastest-selling album worldwide in iTunes history, and sold 968,000 copies in the United States last week. Timberlake's new album also became the number one selling album on iTunes in eighty-nine countries. The 20/20 Experience has received much better reviews from critics than his last album, which only sold 684,000 copies in its first week.
Timberlake plans to go on the 'Legends of the Summer' stadium tour with Jay-Z, where he will further promote his already popular album.
There is also no need to worry that JT will not be releasing another album anytime soon, because he has already announced that he will be releasing the second half of The 20/20 Experience in November of this year.
About the Writer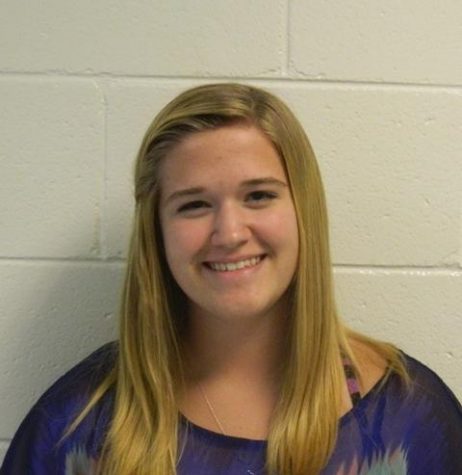 Savannah Massingill, Staff Writer
Savannah, 15, loves to sing, write, and be creative. She enjoys reading and watching scary movies. Savannah is a fan of the musical theatre group, StarkidPotter....