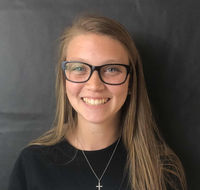 staff
College football has returned for yet another amazing season of upsets, blowouts, and of course, people hyping up the SEC and ACC. I understand that some SEC and ACC teams have very good records which lead to teams such as Alabama and Clemson playing in the College Football Playoffs, but at the end of the day, are top teams being tested as well as other teams that are not necessarily being talked about in the playoff bid at the end of the season? Are teams such as Alabama possibly being hyped up too much?
There are five major conferences within college football: the SEC, ACC, Big Ten, Pac-12, and Big 12. SEC teams play a total of 15 games against FCS (Division II) teams and ACC teams play 14 games against FCS teams. That is a total of 29 total games out of both conferences this season that are being played against FCS teams. Meanwhile, the three remaining conferences play a combined 19 total games against FCS teams this season. Let that sink in.
People tend to overhype the ACC and SEC conferences because ¨they destroyed *insert no-name team* by 60 points¨, but if a team from a different conference barely beats a small FBS team, people who are fans of SEC or ACC teams tend to second guess the capabilities regarding that specific team and the conference itself. Yes, each conference has those games where they play small schools and win by a large margin, but SEC schools have the easier played games.
Schools such as Alabama and Clemson tend to start off the season in the top 5 because of where they ended the previous season. Although these are schools that have very high-quality programs and recruit high-quality players, they play some smaller schools which lead to them remaining high up in the rankings and other schools lacking the opportunity to make a major jump in the rankings.
According to Bleacher Report, the top five hardest college football schedules this season include Georgia Tech, LSU, Michigan, Rutgers, and lastly, Nebraska having the hardest schedule. Three of those five teams are Big Ten teams. Remember, there were no Big Ten teams in the College Football Playoff at the end of last season. Is the fact that Big Ten teams have rough schedules a reasoning for why no Big Ten team got in the College Football Playoff last year?
The SEC and ACC are overhyped and other conferences don't get enough credit. At the end of the day, Alabama is amazing. I'm not saying that they aren't. I just feel that the SEC and ACC just get hyped up too much compared to the other three major conferences.