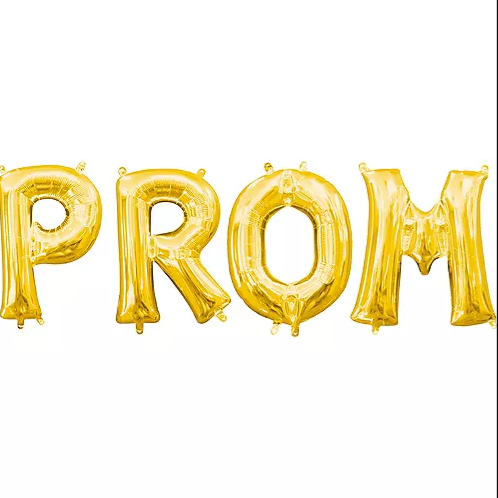 As most students may know the 2021 McIntosh prom is just around the corner. However, Just like almost every other event this year, prom will be a little different due to the global pandemic we are facing. "Because of COVID… prom is going to be in the courtyard on April 17 from 7 pm to 10 pm," said Chloe Each, secretary of the student government. "We are trying to minimize the amount of places that we go for [contact] tracing reasons."
COVID-19 has also put other protocols into place in order to keep the student body safe. Masks are required to be worn and social distancing is encouraged. In addition, to keep the number of people attending the prom and therefore decrease the chance of COVID-19 spreading, no underclassmen [freshmen and sophomore] are allowed to attend. Non-McIntosh students will not be allowed into this year's prom either. This prohibits McIntosh students from bringing dates from other schools.
Each stated on behalf of the student government, "we're very sorry but just for COVID reasons we want to reduce the amount of people that are coming in, we want to know exactly who they are and where we can find them if something happens."
The McIntosh student government is aware that students might be upset that the prom will not be held at a venue. However, " we realize that it is in the courtyard and that is disappointing to a lot of people, but we are doing the best we can to make it a good experience for everyone," stated Each.
The student government received some backlash when the price of the tickets for prom was released. "I understand that they will have to throw some serious money towards decorations, but on the other hand it still seems like a lot of money since they won't have to pay for a venue," stated junior Zara Morgan. "I just think it would be nice to know exactly where our money is going."
Although the price may seem a little steep for a prom that is being hosted in the school's courtyard, Each assures students that the price is justified. "When you go to a venue, they have a nice facility, the walls are decorated, they already have decor, they already have servers, they have everything…. When you have to transform your own school… you have to pay yourself… and the cost really adds up."
Each Pointed out that the majority of the cost will be put into hiring a professional decorator. "We have paid a professional decorator to come in and transform the courtyard, it will not look like the school."
With the planning from our student government, our courtyard will turn into an "Enchanted Garden," the theme of the prom.