Seniors participate in annual shaving cream war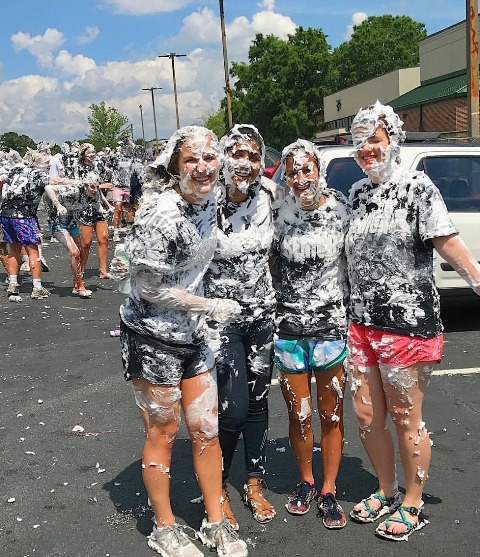 Hang on for a minute...we're trying to find some more stories you might like.
Graduating seniors had their last day of school on May 18. When released early, they set themselves up in the parking lot and let loose a storm of shaving cream on each other.
Although this event is held primarily for seniors, underclass men were not spared from the occasion. Students on their way off school campus were targeted with shaving cream canisters. Seniors camped on the golf cart paths and sprayed shaving cream on those who drove by, covering golf carts in the white foam.