Students attend first Latin club meeting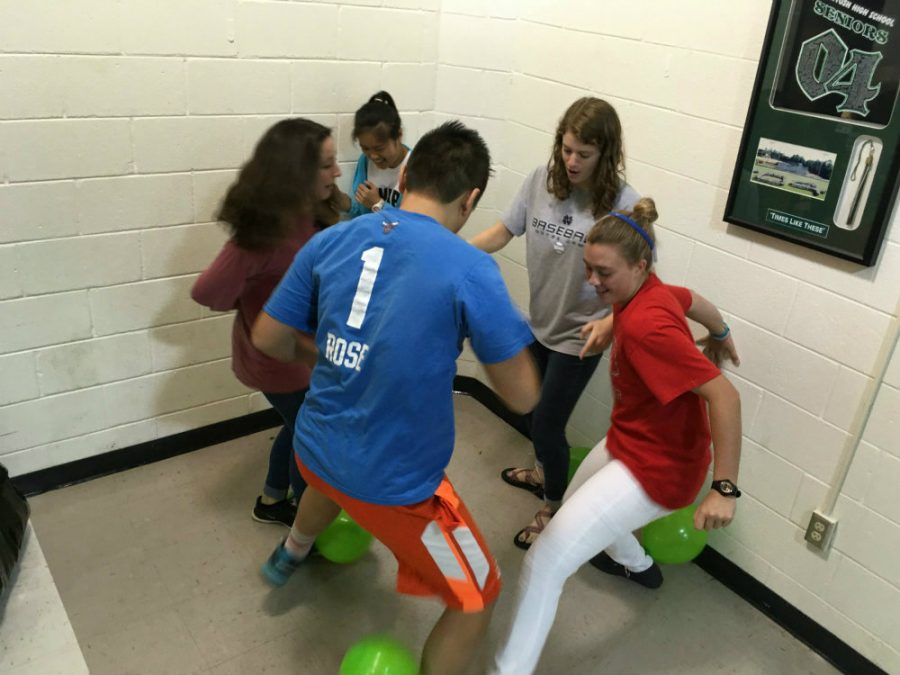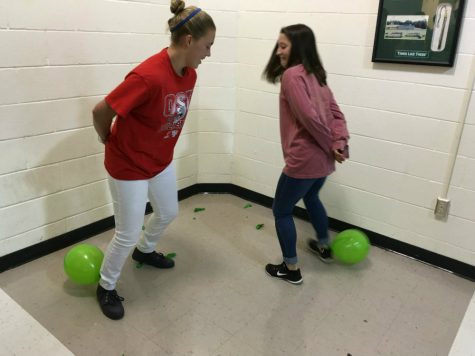 For their first meeting of the year, Latin Club students play "Achilles' heel," where each student is given a balloon to attach to their right heel with string. The participants have to keep their heel with the balloon in contact with the ground at all times, and their hands behind their backs. Once the game begins, the students try to pop each other's balloons by stepping on them. As soon as your balloon either pops or falls off, you are no longer a contestant, and the arena becomes smaller. The game becomes more difficult as players become eliminated. The winner of the first Latin club game of the year was senior DeLayne Rotolo, finally popping the balloon of sophomore Abby Foncannon after minutes of heated competition.
The connection to the language is the Greek myth of Achilles, who was claimed to be invincible except for the one spot of weakness in his right heel. Sophomore Corey Rotolo said, "Latin club is a good way to experience fun activities with your friends and make new friends."
About the Contributor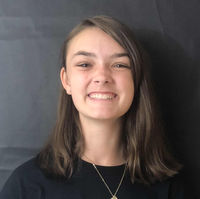 Sylvie Call, A & E Editor
Sylvie Call is a senior at McIntosh and has been with the Trail for three years; this year marks her second as the Arts and Entertainment (A&E) editor....