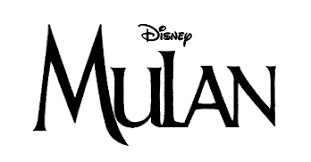 Via Creative Commons
Last year, Disney announced plans to make a live-action remake of "Mulan". A beloved classic in America, naturally the announcement was met with excitement and joy. However, the excitement was not met on the other side of the world.
The film was shot in many different locations in China which is one of the many issues that viewers had. In Hong Kong, there were hundreds of protesters on the street fighting for freedom, and many police officers beating and throwing tear gas at them. The lead actress, Liu Yifei, made a statement in favor of the Hong Kong police stating, "I support the Hong Kong police. You can all attack me now. What a shame for Hong Kong."
Once the public got a hold of this statement, there was an uproar of rage. Many people on Twitter wanted to boycott the film because of the statement she made regarding Hong Kong.
Disney has also faced major backlash because, in the credits of the movie, the filmmakers gave thanks to government authorities in Xinjiang, China after shooting parts of the film in Xinjiang. This location is where many people have accused the government of human rights abuse and where Uigur Muslims have been imprisoned because of their religion. Nearly 85 million Uighur Muslims are being imprisoned in camps that Xinjiang is calling "re-education centers". However, they are being abused, not reeducated.
Many people are also outraged with how much Disney has charged to see the movie on Disney Plus, despite viewers paying $69.99 per year.
The estimated budget for Mulan was $200 million, but the film has only earned $66.80 million. The film was expected to be a box office hit in China, however, this has not been the case. It is believed that the film is not doing as well because of the many controversies surrounding it. Another factor is that the price of the film is high and people do not want to spend that amount on a two-hour-long movie.
Many believed that the film was not worth watching because key elements from the animated film, such as the musical portion, had been taken out. However, after watching the movie others claimed to like the film.
Junior Mackenzie Smith commented, "It was actually a lot better than I expected it to be."