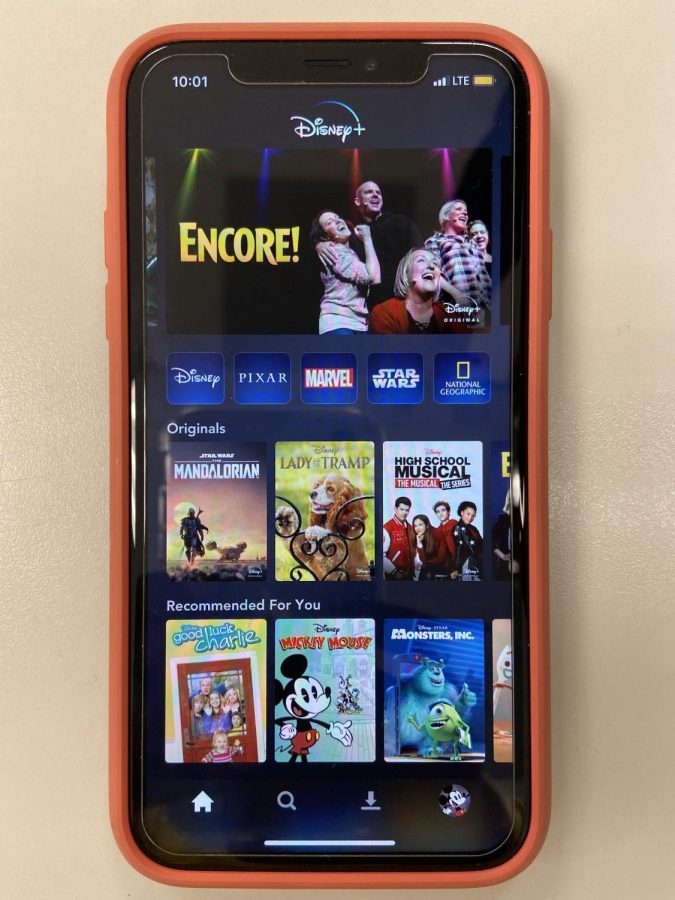 The Disney corporation launched its new Disney Plus app on Nov. 12.
The app has movies and shows from Marvel, Pixar, Star Wars, National Geographic and its own studios. It will release 10 original movies, specials and series with its launch and is expected to release 45 original programs within a year of its launch. In addition, there will be shows from 21st Century Fox like "The Simpsons."
The app incorporates many original shows that branch from works such as "Star Wars" and "High School Musical." Some of the original shows that have fans excited to include "The Mandalorian" and "High School Musical: The Series."
"The Mandalorian" is set in the Star Wars universe. The series follows a bounty hunter throughout his journey of the New Republic. "High School Musical: The Series" picks up at Eastside High School where all the original Wildcats went. The series features no returning cast members from the High School Musical movies. In the show, the students are putting on a production of High School Musical where the students in the show will play characters from the original such as our favorites, Gabriella and Troy. The app also has Marvel original shows that tie in closely to the films.
Disney Plus doesn't just feature shows; it also features movies as well. Disney Plus has members of the MCU excited because the creators of the app announced that Marvel movies will be featured on the app. Box Office hits like "Avengers: Age of Ultron" and "Guardians of The Galaxy" are included. The movie that fans are most excited about is "Avengers: Endgame" which is also featured on the app. It's only right to add the movie that basically ended an enormous phase in the MCU to start a new phase.
Let's not forget to mention that there are many Disney classics on the app as well, because it is a Disney app so it's only right. The famous titles include the animated versions of "Aladdin," "The Lion King," "Beauty and the Beast," and "The Little Mermaid." There will also be an exclusive live-action version of "The Lady and the Tramp."
Subscriptions are $6.99 per month or $69.99 per year. In addition, subscribers can pay $12.99 per month for a bundle that includes Disney Plus, Hulu and ESPN Plus.