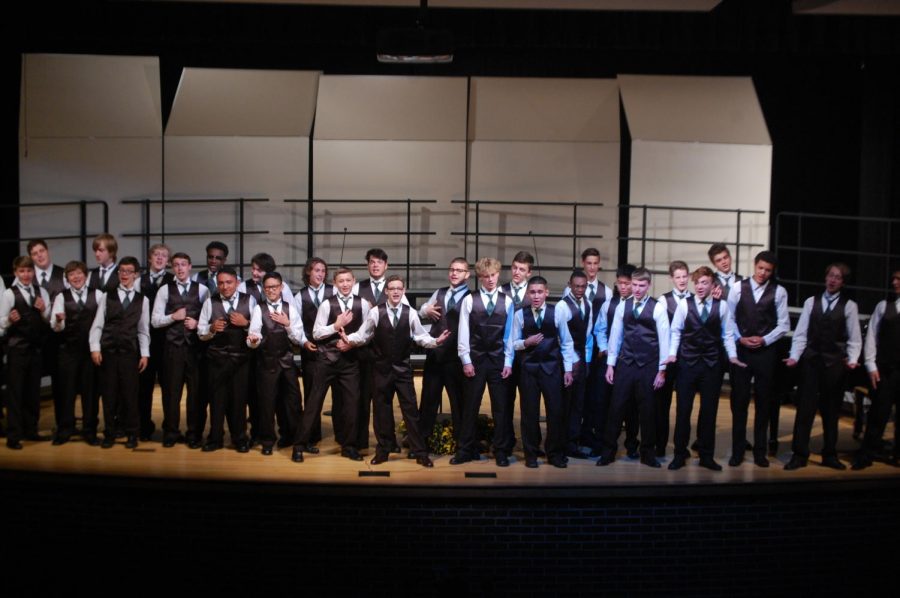 Nicole Arzuaga, Legend yearbook staff
The McIntosh Fall Chorus Concert took place on October 2, 2018 in McIntosh's auditorium.
"The Fall Chorus Concert was exciting and rewarding," said junior Cantabile member Lydia Campbell.
One of the pieces that the groups performed was "Crazy 'Bout Ya Baby." The pieces performed by the Choralettes were "Letters From a Girl to the World" and "Good News." The piece "The Promise of Living" was performed by all of McIntosh's Chorus groups. Anna Seville, who is a senior in Cantabile, performed "Only in Sleep" as a soloist. Traveling music was performed by Ryan Robertson and Blaise deGolian who are both seniors and performed as soloists. Then Nothin' But Treble, which is McIntosh's women's a Capella group performed "Royal."
Freshman chorus member Cole Wiese said "To have the opportunity to work with all the awesome guys in the men's chorus was such an amazing experience."
Follow MHS's chorus program on Twitter @mcintoshchorus.